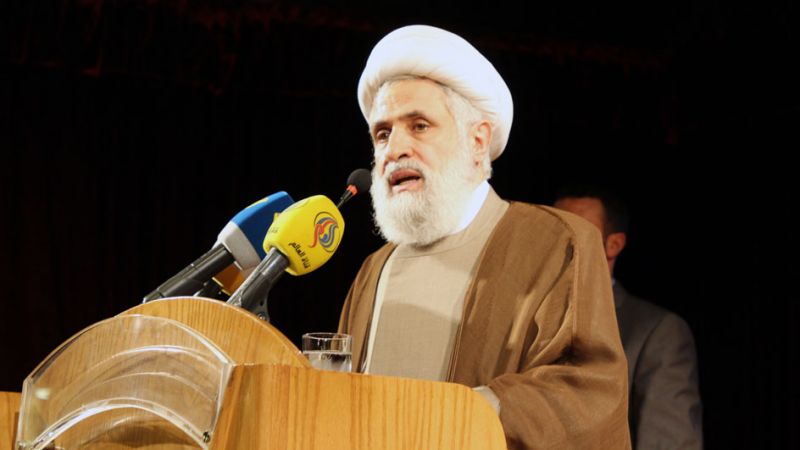 Hezbollah: We'll Defend every Single Meter in Our Territory
YemenExtra
M.A.
Hezbollah Deputy Chief, Sheikh Naim Qassem, vowed that the Lebanese resistance won't cede one iota of its country's territory.
During a meeting in Beirut southern suburb (Dahiyeh) on Wednesday, Sheikh Qassem said that "Hezbollah sticks to accuracy while defending its territory."
"We don't accept that our land or our territorial water be lessened," Sheikh Qassem stressed, clarifying that "the occupation counts for being a scheme rather than counting for an area."
"We reject such a scheme and we have been resisting it, even if it was an occupation of only a single meter of our territory," Hezbollah Deputy Chief assured.
In this context, Sheikh Qassem stressed full readiness of the resistance to confront all Israeli threats against Lebanon.
Talking about the upcoming parliamentary elections to be held net May, Sheikh Qassem stressed that political alliance between Hezbollah and Amal movement is firm and deep-rooted, hailing parliament Speaker Nabih Berri as the head of the political resistance in Lebanon.
On the other hand, Sheikh Qassem said that there is a US decision to prevent Iran from engaging in the development field in Lebanon, noting that the Lebanese authorities have been yielding to US pressures in this context.
Source: Al-Manar