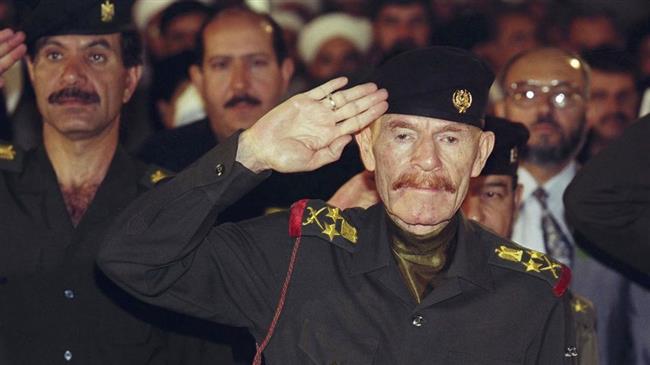 Baghdad urged to confiscate assets of Saddam's cronies
YemenExtra
Y.A
The Accountability and Justice Committee in Iraq has urged the Baghdad government to confiscate the assets of scores of slain dictator Saddam Hussein's relatives and cronies.
The committee listed in a letter Saddam-era government ministers and officials from his banned Baath Party, including some who have been jailed, executed or have died, as well as the names of their wives, children, grandchildren and other relatives.
The letter was sent to the prime minister's office as well as to the ministries of finance, justice and agriculture.
Ali Hassan al-Majid, a cousin of Saddam better known as "Chemical Ali", who was executed in 2010 for notorious chemical attacks against Kurds in 1988, is also on the list.
Among those named in the list is Tareq Aziz, a top diplomat who served as deputy prime minister until 2003, when US and British forces invaded Iraq and ousted Saddam.
The former Iraqi diplomat, who made a name for himself by defending Saddam's regime on the international stage, died at the age of 79 on June 5, 2015 after two years in prison.
Aziz's Son, Ziad, who lives in Jordan, denounced the letter as nothing more than "a stunt to win votes" in Iraq's parliamentary elections slated for May 12.
"We've been subjected to pressure and injustice for 15 years, it's enough," he claimed in a telephone interview. "When will the spite of this so-called government end?"
He also denied his family had any assets in Iraq.
Last month, Iraqi security services published the names of 60 people wanted on suspicion of affiliation to Daesh and al-Qaeda terrorist groups as well as the banned Ba'ath Party.
The list included the name of Saddam's eldest daughter, Raghad, who lives in Jordan under the protection of King Abdullah II, but her whereabouts remain unknown.
Source: Website