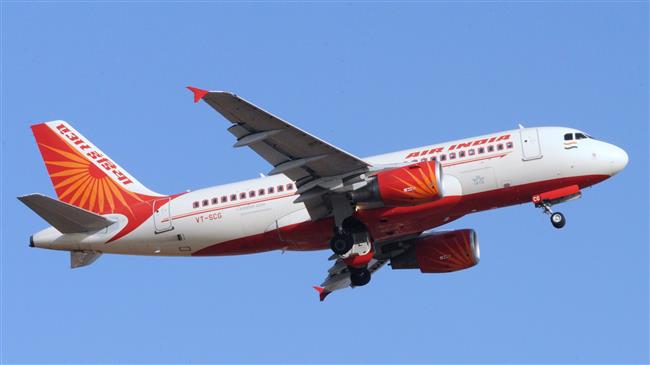 Saudi Arabia agrees to Air India overflight for routes to Israel: Netanyahu
YemenExtra
Y.A
Israeli Prime Minister Benjamin Netanyahu says Saudi Arabia has authorized Air India to use the kingdom's airspace for flights to and from Israeli-occupied territories.
"Air India signed an agreement today to fly to Israel over Saudi Arabia," Netanyahu said during a briefing to Israeli reporters after a meeting with US President Donald Trump in Washington on Monday.
There has been no immediate confirmation of the deal from Riyadh. Air India, however, said Tuesday that while it had issued such a request, the regulator had yet to give it a positive answer.
Israel and Saudi Arabia have no diplomatic relations, but they are widely believed to have secret liaisons.
Reports over the past few months say the two regimes are even working behind the scenes to establish formal relations.
Saudi Arabia has banned Israel-bound flights from crossing its airspace for more than 70 years.
Israeli airline El Al is now the only airline offering direct Tel Aviv-Mumbai flights, but with a detour over the Red Sea and around the Arabian Peninsula to avoid the Saudi airspace.
The new Saudi agreement with Air India will cut down the flying time between India and the occupied territories from the current eight hours to about five and a half.
Last month, Air India announced the planned thrice-weekly flights to Tel Aviv over Saudi soil, but the General Authority of Civil Aviation of Saudi Arabia denied it.
Netanyahu visited India in January, seven months after Narendra Modi made the first ever trip by an Indian premier to Israel.
Source: Website