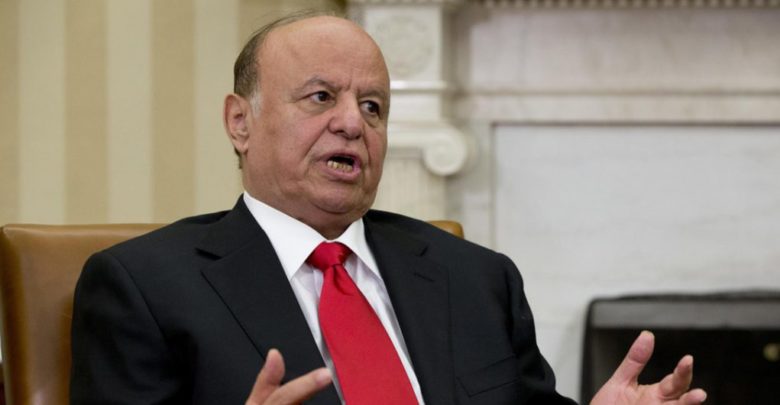 Ex-President ,Hadi, Renews His Ask to Continue the War on Yemen
YemenExtra
SH.A.
The fugitive ex-president "Abed Rabbo Mansour Hadi" rejected any peaceful solutions to crisis situation in Yemen, asking to continue the war on the country.
Hadi said in his speech at the meeting of 29th Arab summit held in Dhahran city , Saudi Arabia, "restriction storm", launched by Salman was an expression of original Arab will to confront Iran's expansionist ambitions."
Hadi Confirmed his rejection of any peaceful political solutions, ask more aggression , destruction and siege, claiming that the alliance  protects the world from the most dangerous project that threatens international security, as he claimed.
Hadi did not mention any position on America's attempt to transfer its embassy to Jerusalem, and also ignored any position on the tripartite attack against Syria.