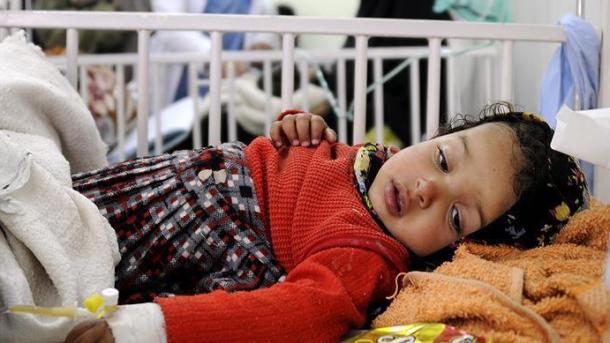 Health Ministry condemns Saudi targeting of MSF cholera treatment center
YemenExtra
M.A.
Yemen's Ministry of Public Health and Population denounced on Tuesday the targeting of cholera treatment centers in Yemen's provinces by the Saudi-led coalition aircraft.
The Ministry said in a press conference that this is the sixth time in which the US-backed coalition warplanes targeted centers affiliated with  Doctors Without Borders.
The Ministry also noted that deliberate shelling seeks to undermine the health system, which threatens to break down the health services and promotes the spread of a new wave of epidemics.
The ministry also confirmed that the coalition bombed more than 400 health facilities, in the context of the systematic closure of the health system, and that the number of deaths and injuries due to Saudi-led coalition air raids rose to 35297 as well as more than 3248 children were killed by the air raids, while the total number of disabilities reached 2081.