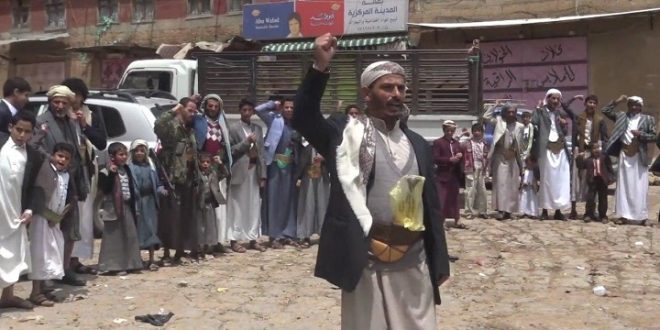 People of Al-Mahweet Protest Collapse of Yemeni Riyal, Saudi Economic War
YemenExtra
M.A.
A number of people within the city of Taweelah in al-Mahweet held a protest to condemn the printing of the new currency without coverage, which has tremendously influenced the economy of the country in a negative way.
The protest was organized at a market within the city of al-Taweelah, where many businessmen took part to express their outrage at the recent unprecedented inflation.
The participants called on all Yemeni people and institutions to boycott this currency as it is the main tool for this economic war, waged by the Saudi-led coalition against the Yemeni people.