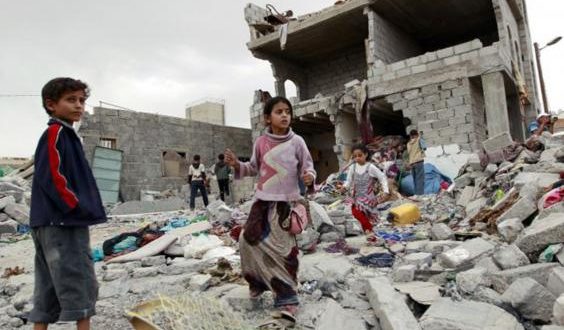 Saudi War Crimes in Yemen on September 9th, 2018: Report
YemenExtra
M.A.
The Saudi-led coalition conducted on Saturday raids and shells on a number of Yemeni provinces, resulting in killed and wounded casualties, in addition to material damage inflicted by the public and private property.
In Marib Province, two citizens lost their lives after an air raid targeted a motorcycle in al-Tl'ts in the district of Serwah, after that, three women got killed in a raid as they were attempting to help the two men on the motorcycle in the aforementioned area.
In Saada Province, the Saudi-led coalition  launched a series of raids on different areas of the province where two raids were carried out on the house of a citizen in Baqem district, a raid on the home of a citizen in al-Walba in al-Zaher district, and two air raids on al-Hajlah in Razih that caused severe damage to a mosque and a civilian's house.
Meanwhile, the Saudi border guards targeted with missiles and artillery shelling various areas in the districts of al-Zaher, Shada, Razih and Baqam, leading to destruction and material damage to the homes and farms of citizens.
In Hodeidah coastal province, 19 citizens sustained wounds after air raids struck the Red Sea Mills factory in Kilo 16 in the district of al-Hali.
To conclude, Saudi warplanes launched a hysterical bombardment that included more than 40 raids on the area of Kilo 16 and its vicinity in al-Hali district since yesterday's morning, while it conducted 10 raids on Mount al-Malih in the district of Munira.