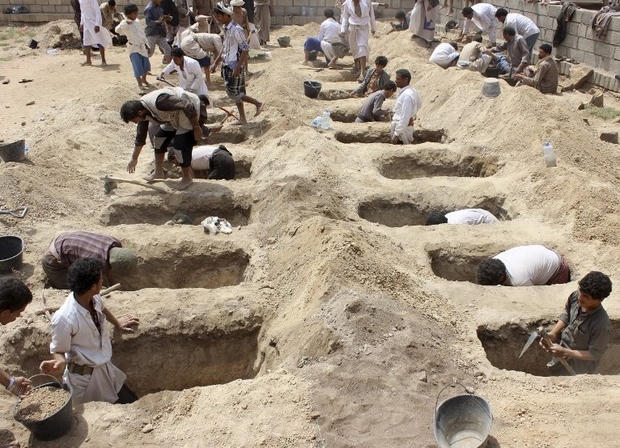 Fathers mourn sons killed in Yemen school bus attack after Saudi-led coalition admits 'mistakes': Ruptly
YemenExtra
M.A.
The international video news agency Ruptly headquartered in Berlin, Germany posted a recent video of Yemeni fathers who lost their sons to a Saudi-led coalition air raid waged on a school bus amid a local market in the northern province of Saada.  
According to the Health Ministry in Sana'a, the worst attack ever on children as described by humanitarian organizations led to the death of 51 and the injury of 79.
The children were on a trip associated with their summer school, and in the video, the father expresses his son's joy and excitement for the trip not knowing it will end up claiming his innocent life.
One of the fathers also talks about finding his son at the crime scene, where he picks up one of the corpses only to see it was his own son's.
Watch the video here: