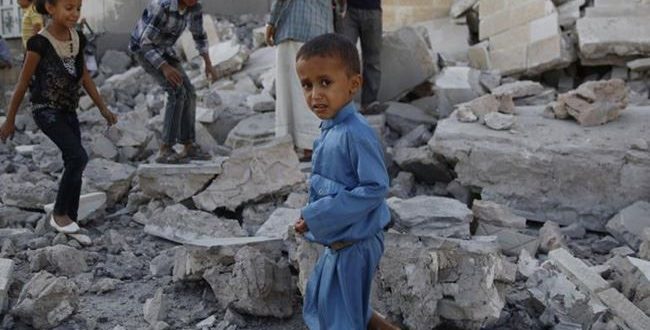 Saudi Humanitarian violations in Yemen on September 14th, 2018: Record
YemenExtra
M.A.
The Saudi-led coalition bombed and raided a number of regions in Yemen, leaving behind killed and injured civilians, in addition to material damage to public and private property.
In Hodeidah, a coastal province located in the west of Yemen, dozens of civilians were killed and injured in a series of crimes committed by the US-backed coalition, where 8 civilians were killed in Kilo 16 area, district of al-Hali. In a second crime, two fishermen were killed, another injured and one went missing as Saudi airstrikes targeted boat of fishermen near al-Swabea Island.
In a third crime, 3 citizens lost their lives and one woman sustained injuries by shrapnel in the abdomen following an air raid on Kilo 16 district in al-Hali district. Additionally, a civilian was killed as a result of an attack on the house of a citizen with 4 raids in the village of Bir Amqamous.
In Saada, northern Yemeni border, a woman and two children were injured, three children and a pregnant woman were also injured and 4 houses were demolished by intense rocket and artillery bombardment of residential villages in Razih district. The Saudi border guards targeted by rocket and artillery fire several areas within al-Zaher, Shada, Razih and Baqim districts, leaving behind damage to houses and farms of civilians.
Moreover, Saudi warplanes carried out three raids on al-Surrah and al-Musha'if areas in Baqim district.
In addition, the coalition launched two raids on Mahli area located in the district of Nehm, Sana'a province.