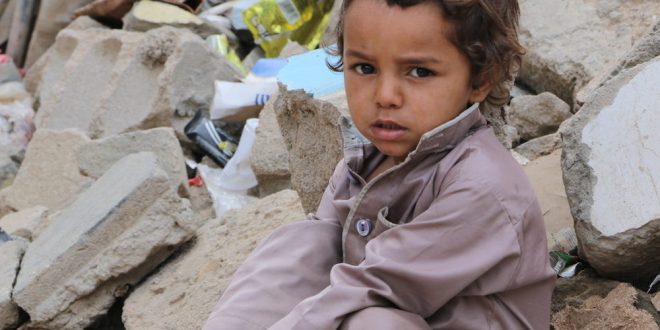 Saudi Daily War Crimes in Yemen, Here's September 19th Record
YemenExtra
M.A.
The Saudi-led coalition in Yemen has been escalating its bombardment, where it targeted various Yemeni provinces on Tuesday 18 September 2018, leaving behind killed and wounded civilians, in addition to material damage inflicted by civilian property. 
Hodeidah coastal province: 
18 fishermen from the village of al-Kudha were killed after they were directly targeted by the naval force of the Saudi-led coalition while they were fishing in the Red Sea.
Two citizens were killed and their bulldozer was demolished as an air raid targeted the district of Durahmi,
A number of aerial raids targeted Hodeidahm, where one airstrike targeted the Marine College and another targeted the district of Tuhita.
In Saada province:
The Saudi-led coalition destroyed a house of a citizen by an aerial raid in the area of the Hijjlah region in Razih district, and also destroyed a home of a citizen in al- Mughram in the district of Baqem, as well as targeting Razih and Shada bordering town with a series of airstrikes.
 Saudi militants, along with the border of Saudi Arabia, conducted bombardment by rockets and artillery shells on a home of a citizen in al-Mughram in the district of Baqim and other residential areas and villages in the border district of Munebah and Razih.
Saudi aircraft waged four raids on Majzah area in Asir, Saudi region.
In Jizan:
Saudi warplanes , backed by the US/UK/UAE, conduct 8 raids on mountain Tawilq.