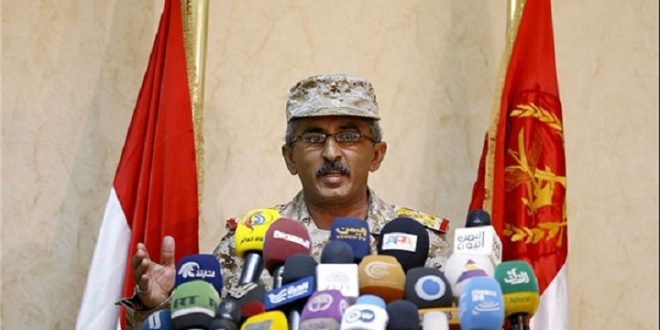 Dubai Will Be Affected by our Combat Drones and Ballistic Missiles: Army Spokesman
YemenExtra
M.A.
Yemeni army spokesman Brigadier General, Sharaf Luqman, stated on Sunday that the two operations on Jizan and Dubai prove the development of defense capabilities.
In a statement given by General Luqman, he said: "Our combat drones and Yemeni ballistic missiles will reach Dubai in an effective manner as long as the Saudi-UAE aggression continues."
"The operation that targeted the Saudi border guards' boats in Jizan seaport came in the framework of retaliating from the Saudi targeting of fishing boats in Hodeidah," Luqman said.
The official Yemeni army spokesman warned investors in the UAE that this country is no longer safe as long as the Saudi-UAE war continues against Yemen.
The Air Force and the Popular Committees conducted an aerial attack with al-Sammad-3 combat UAV on Dubai International Airport, which is more than 1,200 km (745 miles) away from Yemen.
Additionally, the naval force and coastal defense also carried out a qualitative operation, targeting a group of Saudi border guards' military boats inside Jizan seaport, which caused the destruction and the burning of many military boats.