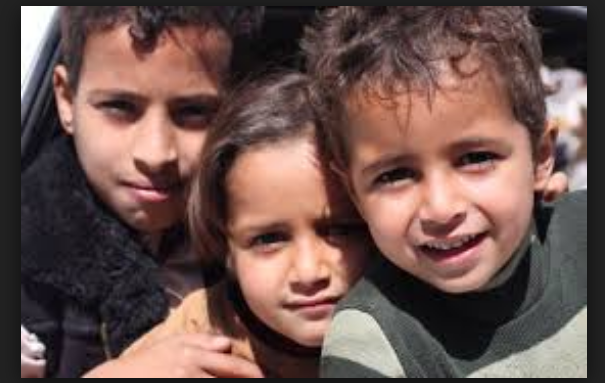 Siege Continues, Details of Humanitarian Situation Illustrate Suffering of the Yemeni People
YemenExtra
SH.A.
After more than three years of escalating war, Yemeni people continue to bear the brunt of ongoing hostilities and severe economic decline. An alarming 22.2 million people in Yemen need some kind of humanitarian or protection assistance, an estimated 17.8 million are food insecure-8.4 million people are severely food insecure and at risk of starvation- 16 million lack access to safe water and sanitation, and 16.4 million lack access to adequate healthcare. Needs across the country have increased steadily, with 11.3 million who are in acute need, an increase of more than one million people in acute need of humanitarian assistance to survive.
Who is responsible for the dire humanitarian situation in Yemen? the international community must take concrete action to stop the Saudi blockade on the impoverished Arab nation. It came after the chief of UN's food agency raised alert over Yemen's deteriorating hunger crisis at the UN General Assembly in New York City. The World Food Programme (WFP) warned that Yemen is on the brink of a full-blown famine, where 18 million of its 29 million population is suffering from food insecurity.
The ongoing war continues to inflict civilian casualties and to cause extensive damage to public and private infrastructure. War, displacement, and economic decline are placing immense pressure on essential basic services and the institutions that provide them, accelerating their collapse. The public budget deficit has expanded since the last quarter of 2016, resulting in irregularities and disruptions of salary payments and interruptions in the provision of operating costs for basic social facilities. Approximately 1.25 million civil servants have not received salaries or received them only intermittently since August 2016. This salary gap is estimated to affect a quarter of the population – civil servants and their families – leaving them without a regular income at a time of shortages and rising prices.
Because of collapsing public institutions, people's access to essential services such as water, sanitation, health care and education has been further constrained. Only 50 per cent of the total health facilities are functioning, and even these face severe shortages in medicines, equipment, and staff. Collapse in the public sector is increasingly pressuring humanitarian organizations to compensate for the absence of government spending, which goes beyond their mandate and capacity to respond. For example, the recent cholera outbreak has forced humanitarian partners to cover the operating costs of hospitals and health facilities and to pay incentives to public servants in critical roles, especially health care. This sets a potentially problematic precedent by stretching scarce humanitarian resources beyond their mandate and into the public sector to compensate for the failing social services.
Just as humanitarian assistance cannot compensate for public institutions, it also cannot replace commercial imports and functioning local markets to meet the vast majority of Yemenis' survival needs. Before the escalation of the crisis, Yemen imported 80 – 90 per cent of its staple foods and required an estimated 544,000 metric tons of imported fuel per month for transportation and powering water-systems and health facilities, among other activities. Fuel imports have fallen since the beginning of the crisis, and reached only 190,000 metric tons in September 2017. The closure of Sana'a airport by the Saudi-led Coalition and the Government of Yemen for commercial aircraft since August 2016 has further limited the ability to move goods into the country and prevented Yemenis seeking medical treatment abroad from leaving the country.