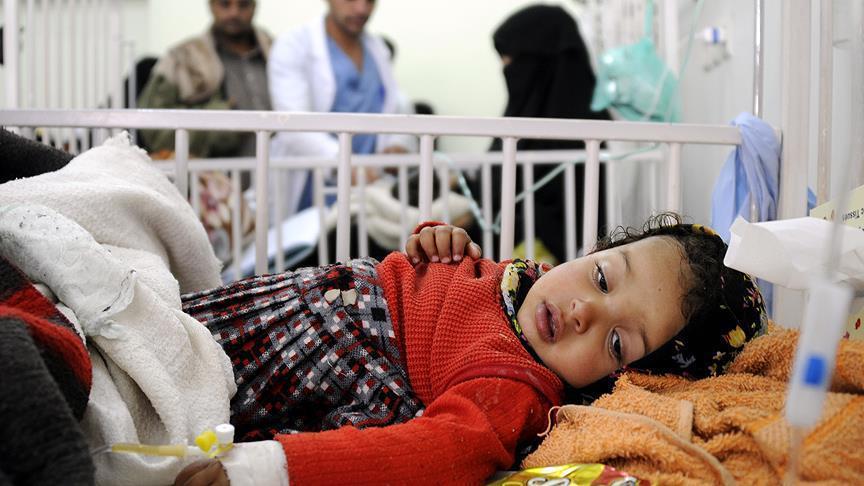 The number of potential cases of cholera has nearly tripled in Yemen: Save the Children Foundation
YemenExtra
M.A.
The number of potential cases of cholera has nearly tripled in the health centers it supports in Yemen since the Saudi-UAE alliance resumed its military offensive in the province of Hodeidah in western Yemen, Save the Children Foundation said on Tuesday.
In a statement, the British organization said that the medical facilities it supports in Yemen recorded an increase of 170 percent (2.7 times) in the number of suspected cholera cases (1,342 in August, compared to 497 in June) The increase was linked to the resumption of fighting in Hodeidah, which has become the "center" of the cholera epidemic in Yemen.
In its statement, it said that the escalation of fighting in Hodeidah is increasing its fear about the safety of sanitation facilities and water supply, warning of the danger that these facilities would harm the health of the population.
Save the Children showed that about 30 percent of possible cholera cases were recorded in children under the age of five, and expressed concern about the fate of 100,000 severely malnourished children who, compared to their peers who were eating, were more likely to have diarrhea, such as cholera, and death from these diseases.
In this context, it stressed that the increase in possible cases of cholera in the province of Hodeidah confirms the existence of a general trend throughout the country, noting that more than 23 thousand suspected cases of cholera have been registered in Yemen, since the beginning of this year.
The United Nations Office of Humanitarian Affairs (OCHA) announced yesterday that 4,551 people had died in Yemen for cholera and that 1.2 million suspected cases had been reported between April 2017 and September 2018.
In late August, the United Nations warned Yemen was facing a possible third wave of cholera after the ones that took place in 2016 and 2017.