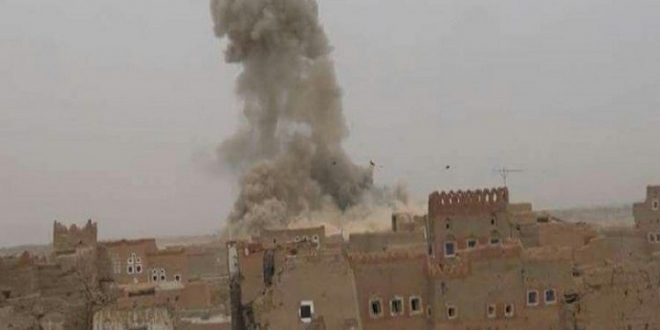 Civilians Injured After Coalition Paid-Militias Bombard Yemen's Al-Jawf
YemenExtra
M.A.
A citizen sustained injuries in al-Jawf province on Monday after a bombardment that was launched by  Saudi paid-militias, targeting homes of citizens in one of the districts in al-Jawf province.
A civilian was injured when the paid-militias affiliated with the Saudi-led coalition randomly bombarded areas within al-Mutoon village in al-Jawf province.
In a preset time, Saudi jets along with artilleries used by its paid-militias targeted citizens' homes and property in al-Mouatneen in Rahub area, district of the Burat al-Anan, causing widespread destruction in homes and property.
These crimes come in the context of a series of crimes that are committed by the Saudi-led coalition against Yemenis in different regions for nearly four years.