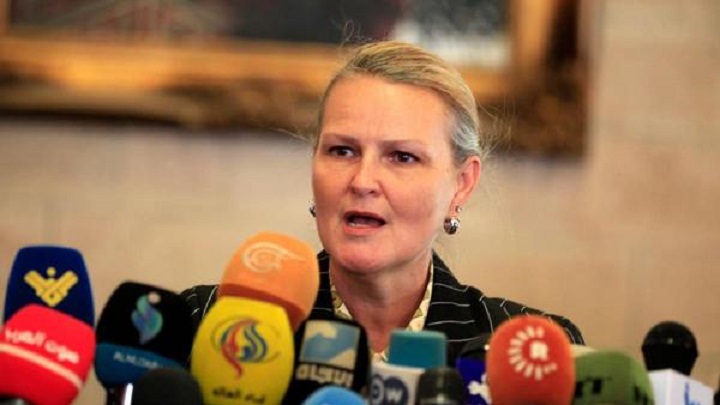 Humanitarian Coordinator in Yemen: The currency crisis worsens the already catastrophic living situation
YemenExtra
M.A.
Yemen's currency crisis is driving millions of people to another step towards famine, Yemen's humanitarian coordinator Lise Grande said.
"Millions of Yemenis suffering from starvation have been affected by the rapid decline and out of control of the Yemeni riyal," Grande said in a statement.
She also pointed out that Yemen is already suffering from the worst humanitarian crisis in the world and countless people throughout the country have been barely living for years and are on the brink of collapse.
"When prices of wheat, cooking oil or milk rise in local markets, even with a slight increase, the impact will be catastrophic and immediate," the Humanitarian Coordinator said.
She stressed that families who could hardly afford to buy what they needed suddenly became unable to do so as a result of the rapid devaluation of the riyal.
The humanitarian coordinator warned that if the value of the Yemeni riyal continued to fall, three and a half million to four million other Yemenis would fall into pre-famine conditions.
"The situation is already unbearable and we will reach the point of irreversibility unless something is done to save the value of the Yemeni riyal," she said.
Grande explained that the UN World Food Program (WFP), along with the rest of the partners, provides monthly food aid to nearly eight million people suffering from severe hunger.