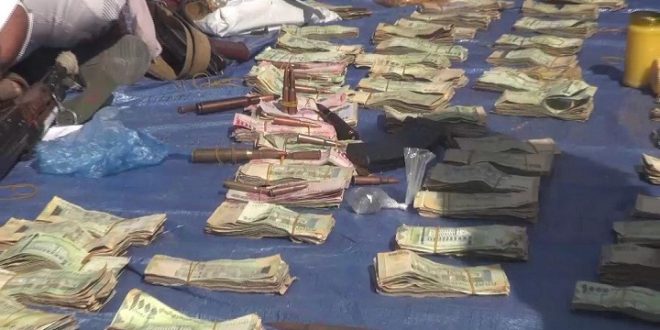 Residents of Saada support battlefronts against Saudi forces
YemenExtra
M.A.
The people of Razih border region in the province of Saada, northern Yemen, sent a convoy of financial and food aid to the Yemeni National Army and Ansarullah within the West Coast Front in al-Hodeidah province.
The tribes of the aforementioned district denounced the crimes of the Saudi-led coalition against innocent civilians, condemning the international silence over the violations perpetrated by the Saudi coalition countries.
The participants in the event sent a financial and food convoy for the fighters in support of the West Coast Front, calling upon all Yemenis to back up the fronts with all possible measures.