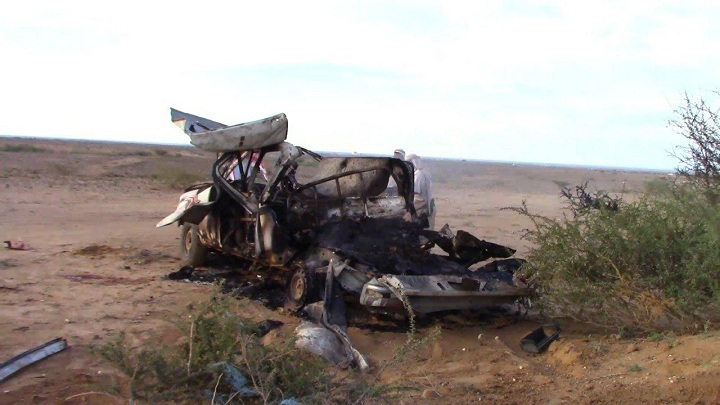 In Pictures: Saudi Fresh Crime Kills 4 Civilian, Injure Another in Hajjah
YemenExtra
M.A.
Four people were killed and one injured on Sunday by a Saudi airstrike in Hajjah province.
The Saudi-led coalition targeted a car of a citizen that was passing on the road in Bani Hassan, district of Abes, Hajjah governorate, which led to the death of four citizens and wounding another.
This crime comes hours after a civilian was killed and four wounded as an aerial raid was carried out on Zayed Road, al-Hali district within the coastal province of Hodeidah.
These crimes come in the context of the Saudi crimes against Yemeni civilians in various provinces that have been going on for nearly four years amid silence of the international community and human rights organizations.
In Pictures: Saudi Fresh Crime Kills 4 Civilian, Injure Another in Hajjah
Prev
1 of 5
Next