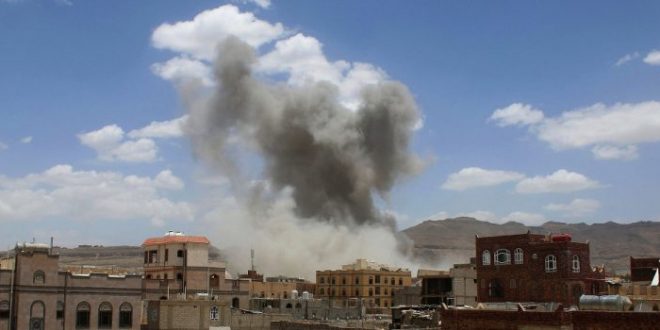 Stastics of 1300 Days of War on Yemen
YemenExtra
M.A.
The Saudi-led coalition statistics on Yemen after a thousand and three hundred days has committed thousands of crimes and violations in Yemen, where the United Nations appealed urgently to demand an end to the Saudi war and lifting its imposed siege, stressing that Yemen faces the biggest famine since the end of world war II.
The humanitarian coordinator in Yemen, Liz Grande, said the international community should be ashamed of the humanitarian situation in this impoverished country and warned that Yemen could soon witness famine on a large scale if the ongoing war continues without aid reaching the needy. Grande said 13 million people are threatened by famine in Yemen.
The head of the People's Committee to Break the Siege on Yemen, Abdullah Shaaban, said in an interview with al-Alam television channel that the Saudi-led warplanes had committed crimes against civilians and that the Committee of breaking the Siege observed that there has been many massacres and violations against children and women in Yemen.
"We have 327 hospitals and a health facility that was bombarded. We have 888 schools and institutes hit. I do not know why they were attacked. We have 125 university facilities. We have 279 tourist facilities and 112 sports facilities which were also subjected to bombardment along with 38 media facilities, and I do not know why the media and press institutions were struck and they don't have to anything with the war. Until now, we have suffered great losses in bringing Yemen's injustice to the world conscience. " he said
Shaaban added that the international role in Yemen is letting down Yemenis and that there is a vast complicity of the United Nations officials on the Yemeni issue.
The Yemeni journalist Talib al-Hassan said Yemen is facing the largest famine in this century and that there are terrifying statistics left behind by the Saudi coalition on Yemen after a thousand and three hundred days of the war.