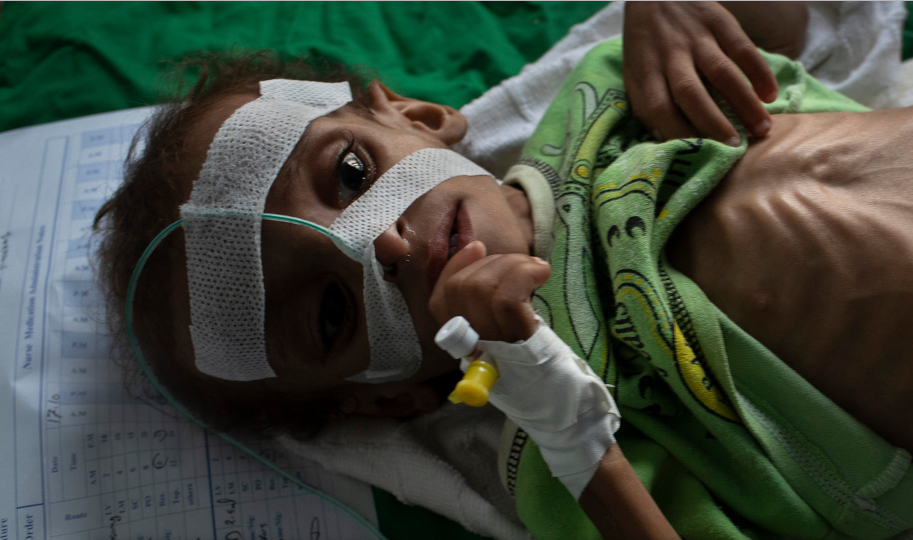 Yemen's Children Die of Hunger, the World Only Criticizes the Criminal
YemenExtra
SH.A.
Shaher Ali, A 3 year old Yemeni boy lay silently on a hospital bed in the highland town of Hajjah, a bag of bones fighting for breath.
His father, Ali al-Hajaji, stood anxiously over him. Mr. Hajaji had already lost one son three weeks earlier to the epidemic of hunger sweeping across Yemen. Now he feared that a second was slipping away.
It wasn't for a lack of food in the area: The stores outside the hospital gate were filled with goods and the markets were bustling. But Mr. Hajaji couldn't afford any of it because prices were rising too fast.
"I can barely buy a piece of stale bread," he said. "That's why my children are dying before my eyes."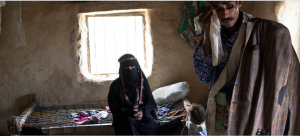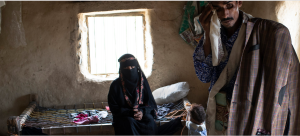 Of nearly two million malnourished children in Yemen, 400,000 are considered critically ill a figure projected to rise by one quarter in the coming months.
The devastating war in Yemen has gotten more attention recently as outrage over the killing of a Saudi dissident in Istanbul has turned a spotlight on Saudi actions elsewhere.
Only criticism against the Saudi-led war on Yemen and focused on the airstrikes that have killed thousands of civilians at weddings, funerals and on school buses, aided by American-supplied bombs and intelligence.
But also insidious form of warfare is also being waged in Yemen, an economic war that is exacting a far greater toll on civilians and now risks tipping the country into a famine of catastrophic proportions.
As well as the offensive to capture Hodeidah, which started in June, has endangered the main lifeline for imports to northern Yemen, displaced 570,000 people and edged many more closer to starvation.
Since 2015, thousands of civilians, mostly children and women have been killed by Saudi airstrikes. Reports say that the Saudi-led coalition is committing daily crimes in Yemen.
The Saudi war has resulted in bringing famine to more than 14 million Yemeni civilian, which is half the population. According to Oxfam, a civilian is being killed because of the war every three hours. Moreover, the UN says that a child dies every 10 minutes due to starvation.
Amal Hussein , a Yemeni Girl, Dies Due to Acute Malnutrition.