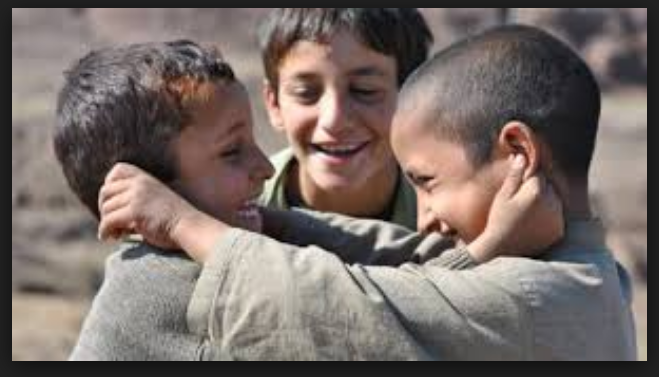 Yemen's Port of Hodeidah Would be Catastrophic
YemenExtra
SH.A.
BY: MONA ZAID
The Yemeni port of Hodeidah is a vital lifeline for millions of starving civilians.
Yemen's key port city of Hodeidah, the lifeline for more than 20 million Yemenis, plays a crucial role in food, fuel and medicine imports into the country.
Humanitarian agencies working in Yemen are deeply worried about by the likely impact of an assault. As many as 600,000 civilians currently live in and around Hodeidah, which lies on Yemen's Red Sea coast, the United Nations said.
"A military attack or siege on Hodeidah will impact hundreds of thousands of innocent civilians."
In a prolonged worst case, we fear that as many as 250,000 people may lose everything — even their lives.
The United Nations says Yemen is the world's worst humanitarian crisis and 22.2 million Yemenis are in need of humanitarian aid, and 8.4 million are at risk of starvation, a number that will rise to 18 million this year if conditions do not improve.
Around 80 percent of Yemen's food and medicine is imported through the Port of Hodeidah. Jens Laerke is Spokesman for the U.N. Organization for the Coordination of Humanitarian Affairs or OCHA. He said fuel and other essential humanitarian relief also arrive via the port.
"OCHA warns that sustained hostilities in Hodeidah city, interruptions to the port operations, which are critical for vital imports of food and fuel or a siege of the city would be catastrophic. There is no contingency plan that can effectively protect civilians from the humanitarian consequences if the conflict escalates further. The response capacity of international organizations on the ground would quickly be overwhelmed," he said.
To further complicate matters, the World Health Organization warns the country may be on the brink of another major cholera epidemic. WHO emergency response chief, Peter Salama told VOA essential medications needed to fight this fatal disease are imported through the Port of Hodeidah. "If the port at Hodeidah is destroyed, that could create an absolutely catastrophic situation," Mr Guterres told France Inter radio during a trip to Paris.
Yemen is already facing a "disastrous" humanitarian situation, Mr Guterres said, adding: "The hostilities must stop.
The Saudi-led coalition currently "appears determined to take Hodeidah, which in my opinion will still not allow the real start of a political solution", Mr Guterres said.
He added that there was "a consensus, between the United States, Russia, Europe and many states in the region, that it is finally time to end this conflict."
"The early reaction has been relatively positive but in my opinion things are frozen due to the Hodeidah situation."
The UN is already providing food aid to some eight million Yemenis but that number could reach 14 million next year, Mr Guterres warned.
A senior United Nations official warns a prolonged siege of the Red Sea port could put hundreds of thousands of civilians at risk.
"Hodeidah is one of the only barriers keeping famine from Yemen's door,If this critical lifeline is lost, it could trigger a humanitarian crisis the likes of which has not been seen in decades."
"The Emiratis believe if they strangle Hodeidah, they can force the Houthis to come to the bargaining table," said a Western diplomat, who asked to not to be identified to be able to speak more freely.
Other aid groups have also pulled staff out of Hodeidah and other parts of the country due to deteriorating security.
The International Committee of the Red Cross (ICRC) said it had pulled 71 international staff out of Yemen and moved them to Djibouti. A Lebanese ICRC employee was shot dead in April, when a gunman opened fire on his car in Taiz, in southwest Yemen.
Doctors Without Borders said the Saudi-led coalition attacked a new cholera treatment center in the northern province of Hajjah. It said no one was injured in the attack, but has suspended work in the area until it can guarantee the safety of staff and patients.
According to the United Nations, the impoverished governorate of Al Hodeidah has some of the worst rates of malnutrition and disease in Yemen. One-third of the country's 400,000 severely malnourished children live in Al Hodeidah Province.
The International Crisis Group, a U.S.-based think tank, warned in a report that intensified fighting would make it harder to reach a negotiated settlement and would plunge the country into even deeper devastation.
"The biggest contribution the Saudi-led coalition could make to the humanitarian situation and protection of civilians is to immediately halt the offensive and engage in UN-led peace talks," said Amanda Catanzano, senior director of policy and advocacy at the International Rescue Committee, in a statement.
"We need that port to stay open at any price," said Elias Diab, a United Nations official in Hodeidah city. "Closing that port means that you are cutting the last artery to Yemen."