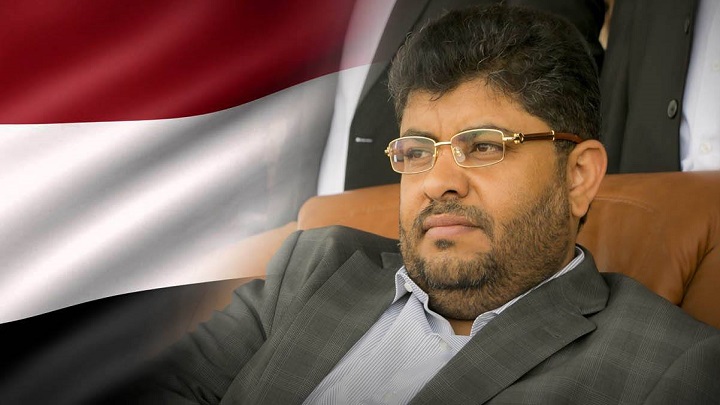 Al-Houthi Praises the Role of the UN Envoy to Yemen and the National Delegation
YemenExtra
SH.A.
Head of the Supreme Revolutionary Committee, Mohamed Ali Al-Houthi, said the Security Council and the United Nations must formally oblige the countries of coalition to sit on the table if they want to achieve peace.
On his Twitter page after the end of consultations round held by Sweden between the national delegation and the delegation of Riyadh, Al-Houthi praised the role of the UN envoy to Yemen Martin Griffith in order to bring peace to the country before starving it.
Al-Houthi said that there is a clear effort made by the national delegation emphasizes the concern for peace, credibility and independence of the decision, contrary to what appeared by the delegation of aggression, which proved that no decision to them.
Since 2015, thousands of civilians, mostly children and women have been killed by Saudi airstrikes. Reports say that the Saudi-led coalition is committing daily crimes in Yemen.
The Saudi war has resulted in bringing famine to more than 14 million Yemeni civilian, which is half the population.