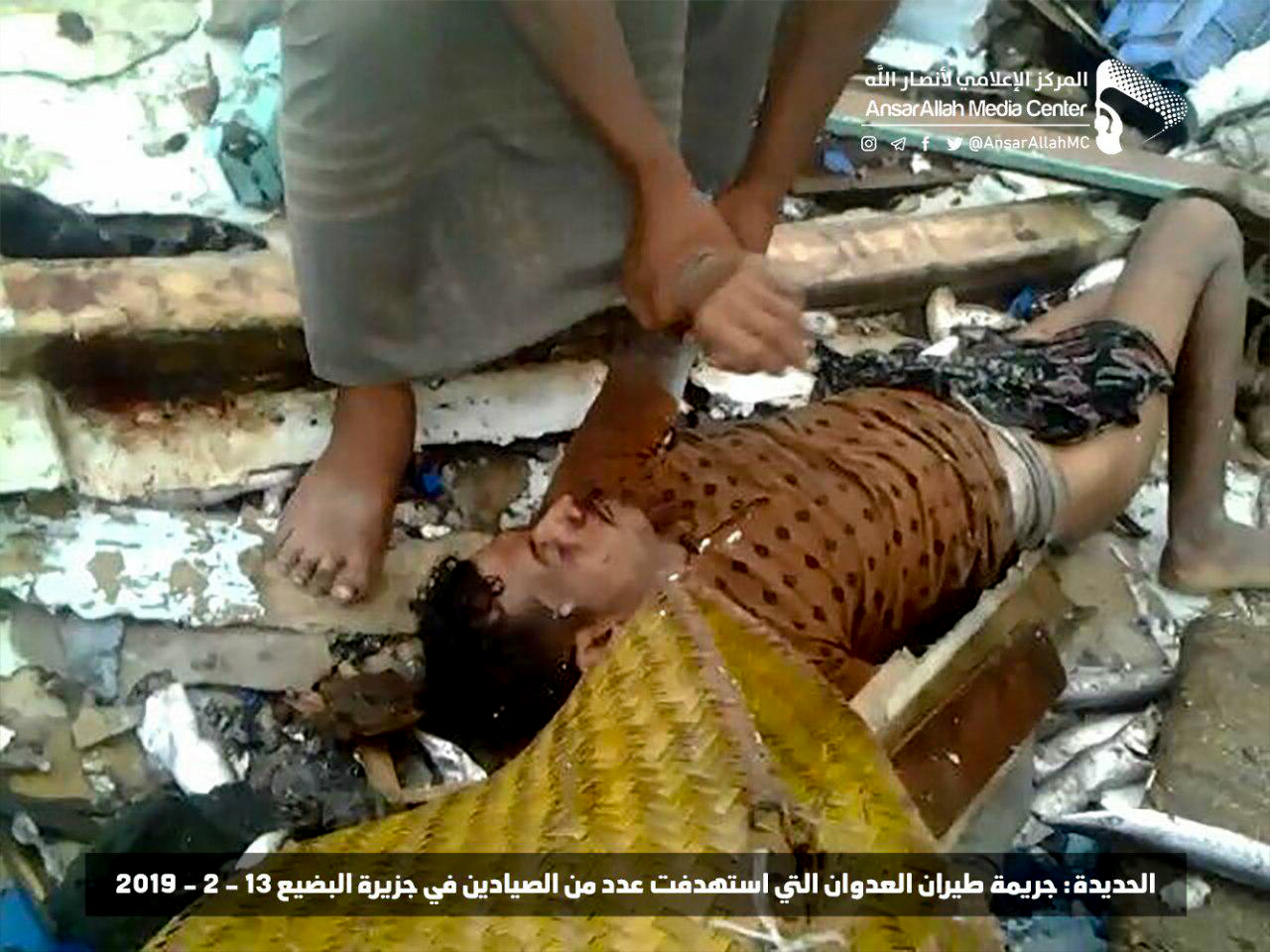 Local Authority of Hodeidah Condemns Coalition's Attack on Fishermen
YemenExtra
SH.A.
The local authority in Hodeidah province condemned Wednesday's attack waged by Saudi-led coalition warplanes on fishermen north of Badih Island, which killed eight fishermen and injured five in an initial toll.
"The continuation of the Saudi-Led Coalition forces in targeting and killing innocent people, in presence of the UN committee monitoring the implementation of Sweden agreement, is a clear evidence of their intention to undermine the agreement," the local authority said in a statement .
The statement emphasized the need to implement Sweden agreement and to maintain the positive steps to bring peace in the province.
The authority indicated that the only way to bring peace is to pressure the aggression countries, topped by Saudi Arabia and the UAE, to accept outcomes of Sweden consultations and to start practical steps on the ground.
It stressed the importance of briefing the United Nations on the violations committed by the aggression, which reached the killing of innocent civilians at sea.
At least eight fishermen were killed and five injured off the northern coast of Yemen's Badh Island on Wednesday, when Saudi-le coalition's warplane launched airstrikes on their fishing boat in waters near the port city of Hodeida. Ten fishermen are still missing following the strike.
On August 3, 2018, the coalition launched its initial airstrike salvo on a fish market known as the fishing harbor, killing dozens of fishermen and wounding others