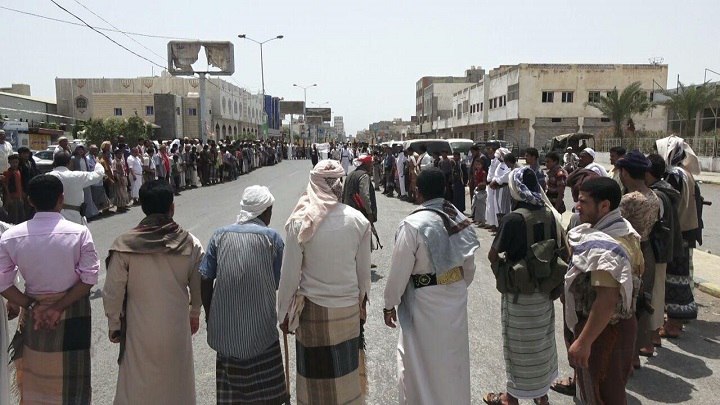 In Hodeidah: Protests denouncing the continued siege on Al-Durayhimi
YemenExtra
M.A.
People of Hodeidah gathered in vigils, after Friday prayers, condemning the continued siege on Ad-durayhimi by the Saudi-led coalition. 
The participants condemned the continuation of the Saudi-led war by committing crimes against the people in Ad-durayhimi district, and the imposition of a siege on the city, which resulted in the death of many women, children and the elderly due to lack of food and medicines.
They condemned the silence of the United Nations, which is involved in the killing of children and women. They stated that the United Nations and the American administration are responsible for the crimes committed against the sons of Ad-Durayhimi.
The participants called on the people of Yemen to confront the escalation by mobilizing the fronts to fight the forces of the US-backed coalition and its mercenaries and to lift the siege on Al-Durayhimi city and thwart conspiracy schemes on Yemen.