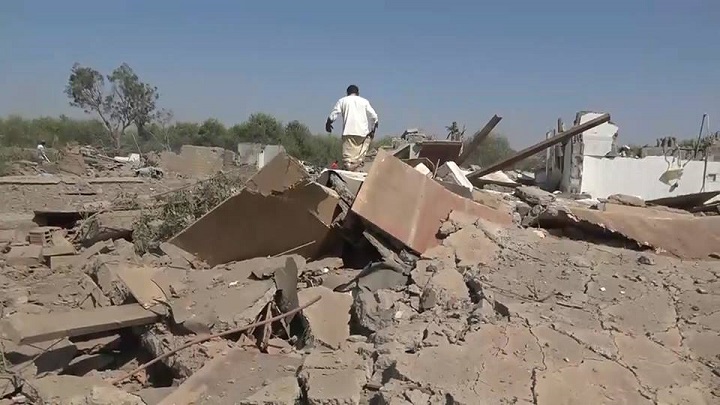 Ansarallah Movement Calls on France to Stop Selling Arms to Riyadh and Abu Dhabi.
YemenExtra
Y.A
Ansarallah's Spokesman, Mohamed Abdelsalam, said the French president's insistence on continuing to sell arms to Saudi Arabia on the pretext that it is not used against civilians is a clear hypocrisy to evade crimes.
In a tweet, he called on France and the countries involved with the coalition to stop the sale of arms to Riyadh and Abu Dhabi.
French authorities have been searching for a government employee who they believe has leaked damaging information about France's role in the Saudi-led war on Yemen to the media, a report says.
Disclose, an independent investigative media, published on April 15 a devastating report exposing France's role in the Saudi-led coalition's war crimes in Yemen. The coalition has massacred thousands of civilians in operations using weapons supplied by France, Britain, the United States and other countries. Yet top French officials continued to deny this in public, issuing bald-faced lies contradicted by their own intelligence briefings.
The leaked note, which was provided to the government in October 2018, contained lists of French-manufactured tanks, armored vehicles, fighter jets, helicopters, howitzers, ammunition, and radar systems sold to both Saudi Arabia and the UAE.
In March 2015, the US -backed –Saudi-led coalition started  a war against Yemen with the declared aim of crushing the Houthi Ansarullah movement, who had taken over from the staunch Riyadh ally and fugitive former president Abd Rabbuh Mansur Hadi, while also seeking to secure the Saudi border with its southern neighbor. Three years and over 600,000 dead and injured Yemeni people and  prevented the patients from travelling abroad for treatment and blocked the entry of medicine into the war-torn country, the war has yielded little to that effect.
Despite the coalition claims that it is bombing the positions of the Ansarullah fighters, Saudi bombers are flattening residential areas and civilian infrastructures.
More than 2,200 others have died of cholera, and the crisis has triggered what the United Nations has described as the world's worst humanitarian disaster.
However, Saudi Arabia relies heavily on the US in its brutal war on Yemen. Washington has deployed a commando force on the Arab kingdom's border with Yemen to help destroy arms belonging to Yemen's popular Houthi Ansarullah movement. Washington has also provided logistical support and aerial refueling.