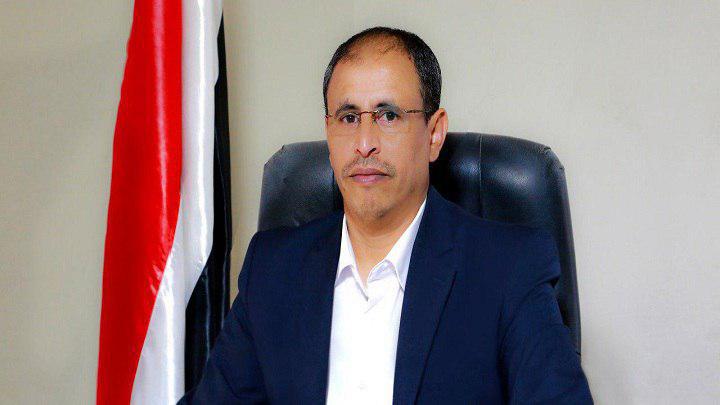 Information Minister: Bahrain's Workshop is Great Betrayal of Palestinian Issue, Public Normalization with Zionist Enemy
YemenExtra
M.A.
Minister of Information, Dhaifallah Al-Shami, said on Tuesday that Bahrain's workshop is a great betrayal of the Palestinian cause and a clear public normalization with the criminal Zionist enemy.
"The Yemeni leadership and Yemeni people consider all participants in the Bahrain's workshop to be traitors and sellers of the Palestinian issue," Al-Shami said in an interview with Al-Masirah. "The situation today requires practical steps in the field of conflict with the Zionist enemy," he added. Al-Shami explained that the popular and official action must be present and move in a project that results in military and political impacts, in order to achieve victory for Palestine.
He stressed that the Palestinian issue is "our first and central issue and we will not abandon it." Popular movements in various Arab countries not on the same front with their regimes and governments. "The people of these countries are able to change the political situation and put pressure on the enemy," he explained.
"Let's put all the differences aside and move as Arabs against the Israeli enemy, and this will be enough to change the balance in the region and if the people remain tied to their rulers, the move will not be more than condemnation and condemnation and will have no effect. The enemy has worked to create a state of anesthesia and despair in the Arab and Islamic peoples, and some Arab media have played a role in this subject, unfortunately.
" Al-Shami said.
"The people of the world must learn from the recent escalation in the Gaza Strip where the military response of the resistance has been strong and dissuasive," Al-Shami said. "The strength and steadfastness of the Yemeni people represent an example for the peoples of the world to take responsibility."
This post originally ran on Almasirah English