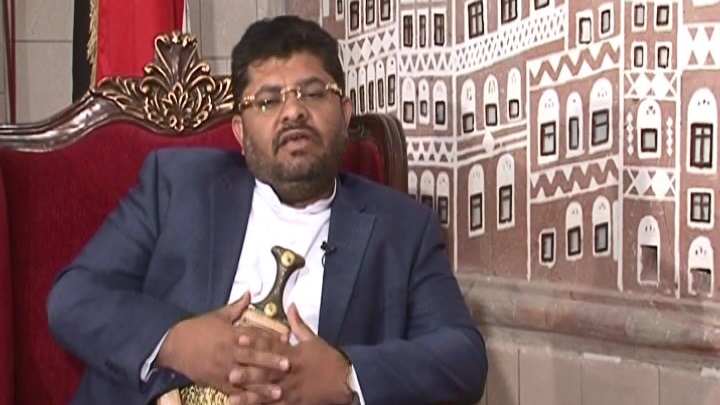 Mohammed Al-Houthi: Abuses Against Yemenis in Aden Confirm Terrorism of Saudi-Led Coalition
YemenExtra
M.A.
Mohammad Ali Al-Houthi, member of the Supreme Political Council,  stated on Friday that the abuses against the people of the Yemeni provinces in Aden confirm the terrorism of the US-British-Saudi-Emirati aggression in Yemen.
The militias of the UAE have arrested since Thursday dozens of people from various Yemeni provinces in Aden, some workers and others traveling through Aden airport and owners of shops, in addition to storming the homes of citizens from the people of those provinces.
Media sources reported that the militias of the so-called security belt affiliated with the UAE seized the trucks and cars in the ports linking the southern and northern provinces.