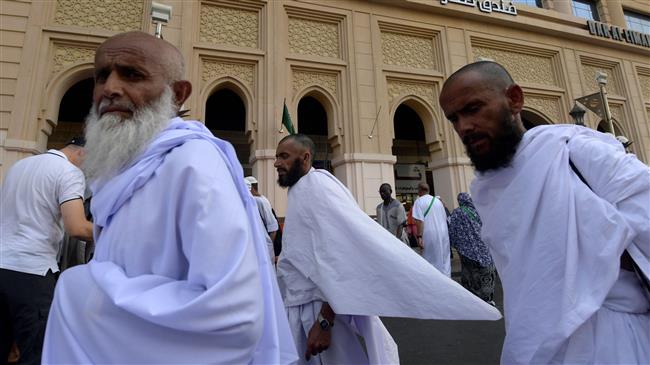 More than Two Million Muslims Begin Hajj Pilgrimage
YemenExtra
M.A.
Muslims gathered from around the globe in the holy city of Mecca in Saudi Arabia have begun this year's Hajj pilgrimage.
According to local media, about 2.5 million believers are participating in the annual Hajj pilgrimage, which started on Friday.
Each and every able-bodied Muslim, male or female, is required to complete the religious trip at least once in their lifetime if they also have the sufficient financial capacity to do so.
The nearly month-long pilgrimage features various rites, including stoning a column representing the devil, sacrificing sheep in remembrance of Prophet Abraham's offered sacrifice, and Tawaf, which consists of walking and praying around the Kaaba, Islam's holiest shrine, at the Grand Mosque in Mecca.
"It's an indescribable feeling. You have to live it to understand it," said an Algerian pilgrim describing his first time taking part in the spiritual trip.
"It's a golden opportunity and moment," said his female companion.
The gathering is also seen as a symbol of Muslim unity, with all participants required to wear a simple and identical outfit during the processions.
The clothing consists of a two-piece white seamless garment for men, and a loose cover-all dress for women.
Source: Press TV