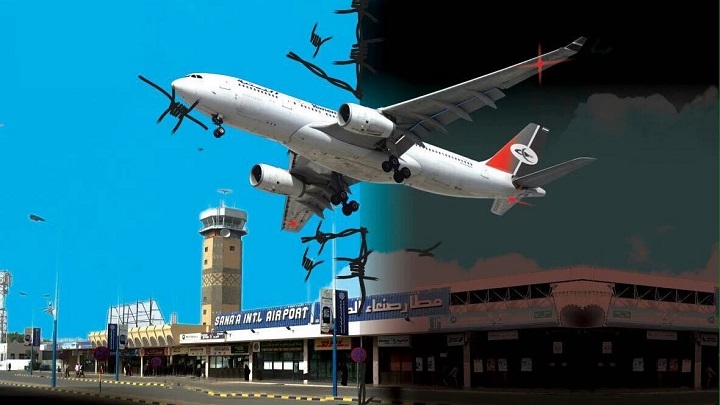 Huge Rally Outside Sana'a Airport Entitled 'Continuous Air Embargo and Blockade Are US Crimes'
YemenExtra
M.A.
Masses of the Yemeni people participated on Friday in a protest entitled "Continuous Air Embargo and Blockade Are US Crimes."
Previously on Thursday, the organizing committee for events called for the participation in the protest on Friday afternoon in front of the gate of Sana'a airport.
Yemen is now in its third year since the Saudi-led coalition enforced the closure of Sana'a International Airport in front of passengers and patients who need treatment abroad, where the airport has become special for UN planes to transport or treat their staff only, officials confirm.