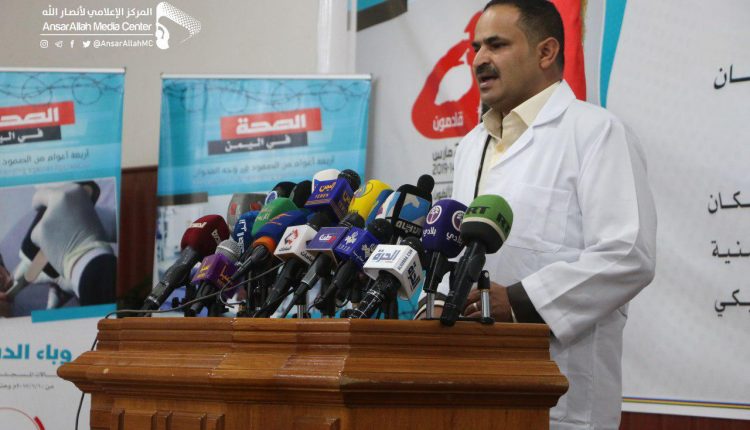 Health Ministry: 1037 Citizens Have Died of Cholera and Diphtheria since Beginning of 2019
YemenExtra
M.A.
Ministry of Health spokesman, Dr. Yousef Al-Hadhri, announced the death of 818 citizens of cholera and 219 deaths of diphtheria, most of them children, in all governorates since the beginning of this year, 2019.
Al-Hadhri said in a special statement to the Yemeni Press Agency that the highest percentage of deaths is in Ibb governorate (113 cases and 89 deaths. Dhamar governorate comes second after Ibb whereas the number of people infected with cholera epidemic reached 583416 cases,146317 quick examinations of cases were reached and positive cases amounted to 88,262 during the same period.
He also noted that 3941 cases of diphtheria were recorded in all provinces. Ibb province also has the highest number of cases with 641 cases, followed by Hodeidah province with 560 cases.