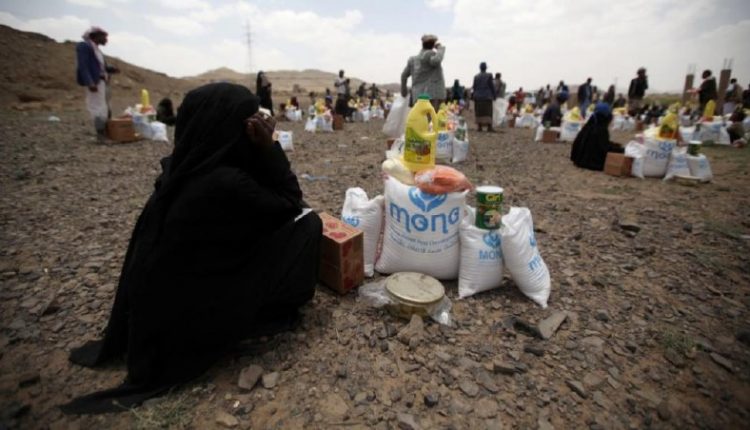 UN Warns against Halting 22 Humanitarian Aid Programs in Yemen
YemenExtra
M.A.
The United Nations has warned that 22 "life-saving" aid programs in Yemen will be halted in the next two months if donor countries do not pay less than $1 billion pledged last year.
The United Nations calls the situation in Yemen as the world's worst humanitarian crisis. Yemen's four-year Saudi-led war has killed tens of thousands and left millions on the brink of famine.
Donor countries pledged in February to provide $ 2.6 billion to assist Yemen, but UN humanitarian coordinator Lise Grandi said less than half of that amount had been paid so far.
Of the 34 major aid programs, only three have been funded for the year and 22 "life-saving" programs are under threat within two months, the United Nations stated on Wednesday.
"We urgently need the money that has been pledged," Grandi said in a statement. "When money does not come, people die, my heart breaks when we look at a family and say, we have no money to help," she added.
In May, the United Nations affirmed that 230 of the 333 districts in Yemen are at risk of starvation.
Yemen is experiencing the worst humanitarian crisis in the world, and nearly 80% of the total population – 24.1 million people – need some kind of humanitarian assistance in the field of nutrition.