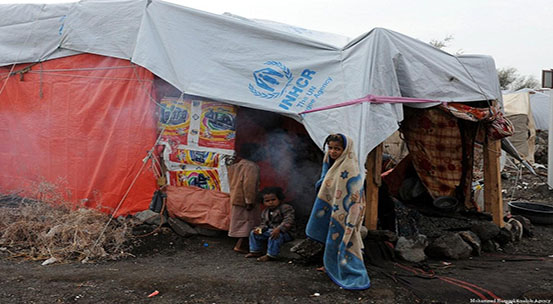 UN Report: 350 Thousand Displaced in Yemen in 2019
YemenExtra
M.A.
About 350,000 people have been displaced by the ongoing conflict in Yemen in 2019, the United Nations stated Thursday.
In a tweet, the UN's International Organisation for Migration said that the body's Displacement Tracking Matrix covers more than 42,000 sites, to help understand the needs, numbers, locations and population conditions in Yemen, including IDPs, returnees and migrants, the MEM reported.
It found that in 2019 alone, about 350,000 people were displaced in Yemen.
For the fifth consecutive year, Yemen has witnessed a massive exodus since the beginning of the US-Saudi aggression on 26 March 2015.
According to UN estimates, war on Yemen has killed about 70,000 people since the beginning of 2016 due to the ongoing conflict between armed factions supported by coalition countries and the attack on the western coastal areas of Yemen.
This post originally ran on Almasirah English