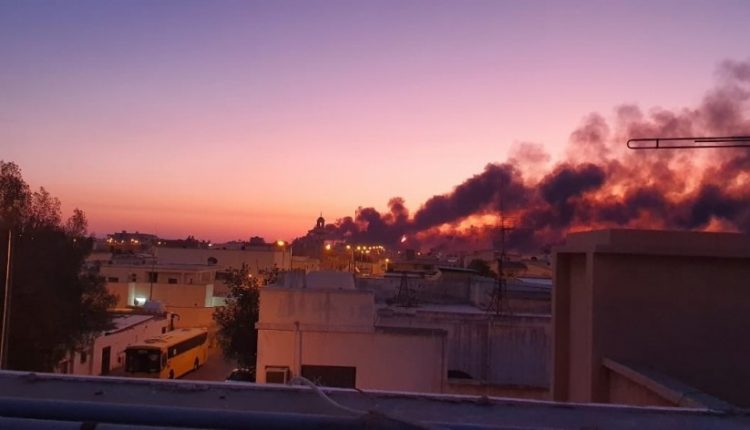 Yemeni forces harm Saudi economey with 10 drones
YemenExtra
Y.A
Yemen's armed forces have carried out a large operation using 10 drones targeting two Saudi Aramco factories in Abqaiq and Khurais provinces deep in western Saudi Arabia, a spokesman for the Yemeni armed forces said.
Brigadier General Yahya Sare'e confirmed in a statement issued on Saturday that " targeting Aramco's factories in Abqaiq and Khurais fields is one of the largest operation in the Saudi Depth and the operation was called " Second Balance of Deterrence".
He stressed that operation " the Second Balance of Deterrence " came after a thorough intelligence operation, prior monitoring and cooperation, vowing the Saudi regime that our future operations will expand and be more painful as long as its aggression and siege continue.
Three sources close to the matter told the Reuters news agency that oil production and exports have been affected.
Activists on social media circulated video footage showing massive fires devouring tow main factories in Saudi Aramco facility in the eastern city of Abqaiq, noting that it was a result of drone attacks on Saturday.New York Post, CNN, and others reported the incident.
Abqaiq field is an oil field located in the Eastern Province of Saudi Arabia and includes the largest oil processing facilities in Saudi Arabia, in addition to the largest oil concentration plant in the world. The field has a production capacity of more than 7 million barrels of oil per day.
Khurais oil field in Al-Ahsa is an oil field that began pumping oil in 2009, and the volume of reserves were estimated at 27 billion barrels of oil, an average of 1.2 million barrels per day.
The Khurais field could also produce 315 million cubic feet per day of high sulfur gas and 70,000 barrels per day of natural gas liquids.
The incident comes nearly a month after Saudi Aramco's oil facilities in Shaybah, the kingdom's largest strategic oil reserve near the UAE border, were targeted by Yemeni forces in a major drone attack.
Yemeni forces also launched a successful raid on a major pipeline spanning the kingdom in May.
In March 2015, the US -backed –Saudi-led coalition started  a war against Yemen with the declared aim of crushing the Houthi Ansarullah movement, who had taken over from the staunch Riyadh ally and fugitive former president Abd Rabbuh Mansur Hadi, while also seeking to secure the Saudi border with its southern neighbor. Three years and over 600,000 dead and injured Yemeni people and  prevented the patients from travelling abroad for treatment and blocked the entry of medicine into the war-torn country, the war has yielded little to that effect.
Despite the coalition claims that it is bombing the positions of the Ansarullah fighters, Saudi bombers are flattening residential areas and civilian infrastructures.
More than 2,200 others have died of cholera, and the crisis has triggered what the United Nations has described as the world's worst humanitarian disaster.
#YemenCantWait #YemenGenocide #Yemen #Yemencantwait #YemenGenocide #Yemen_children #StoparmingEmirates #StoparmingSaudi #Stopthewaronyemen#LivingInYemenOnTheEdge#SoldarityWithThePeopleOfYemen