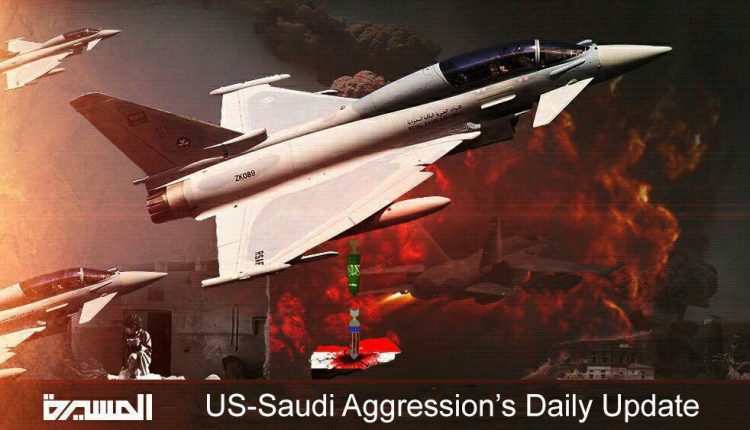 Saudi American War Crimes on Saturday, October 5th, 2019: Record
YemenExtra
M.A.
The Saudi-led coalition and its mercenaries, on Saturday, continued to launch raids and bomb a number of provinces, causing material damage to public and private property.
In Hodeidah, US-Saudi warplanes hovered in the sky of Hodeidah city. On the other hand, US-Saudi mercenaries targeted different areas of 50th St. and 7th-July residential areas with machineguns.
The mercenaries also targeted civilians' houses and properties in Kilo-16 with machineguns. US-Saudi forces targeted several areas northern Hais district with medium machineguns.