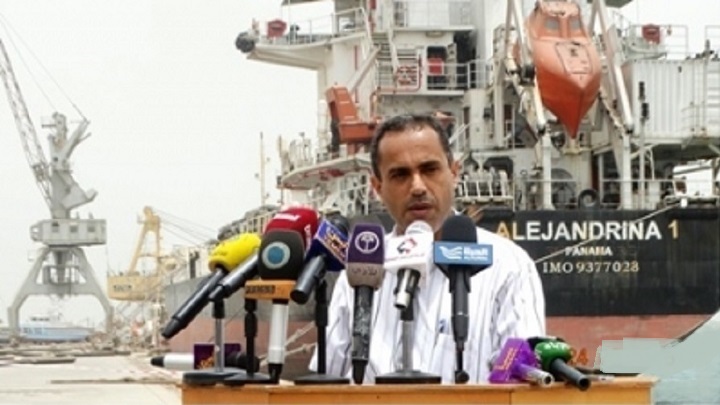 Red Sea Ports: Saudi-Led Coalition Countries Do not Recognize UN Permits
YemenExtra
M.A.
Deputy Chairman of the Red Sea Ports Corporation, Eng. Yahya Sharaf Al-Din, said that "The release of oil tankers, which are still detained, depend on the decision of the countries of the Saudi-led coalition not the UN's. Apparently this happens whenever they want to detain these ships and whenever they want to release them."
Sharaf Al-Din explained in a statement to Almasirah TV that "after releasing only one of the detained ships, the countries of aggression did not recognize the United Nations permits, pointing out that the United Nations is a key partner of the Saudi-led coalition and is thus complicit in the siege of Yemen."
The Desta Pushti ship, loaded with a small amount of gasoline and diesel, arrived at the port of Hodeidah after being detained at sea by the Saudi-led coalition for 55 days, but it would only cover local needs for two days.