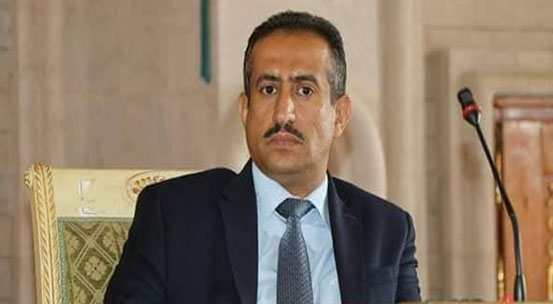 Secretary-General of Political Council: Griffiths Briefing Formal and Fragmented
YemenExtra
M.A.
Secretary-General of the Supreme Political Council in Sana'a Yasser Al-Houri described the briefing of the UN envoy for Yemen Martin Griffiths before the UN Security Council in its session Thursday as a formality and rather fragmented.
"The briefing of UN envoy Martin Griffiths before the UN Security Council is a formality," Al-Houri said in a televised statement at a Beirut-based pan-Arab TV station Al Mayadeen on Thursday evening, denying the allegations of the release of the oil tankers held in Jizan.
"What was released is only one of the 11 detained tankers, and the quantities it carries do not cover the needs of one or two days."
On the political track to bring peace, Al-Houri described Griffiths submission on the President's peace initiative as fragmented.
"The UN envoy is distracted by the countries of aggression and their confused attitude towards our courageous initiatives," he said.
Martin Griffith welcomed last month's initiative by President Mahdi Al-Mashat to suspend all drones and ballistic missile attack on Saudi Arabia, without mentioning the coalition's refusal to respond to the initiative and a complete halt to its airstrikes.
In his briefing from Riyadh, the UN envoy only talked about what he described as "reduction of violence," saying: "Since the beginning of October, the number of airstrikes has reduced considerably across Yemen."
Griffiths also welcomed Sanaa's initiative to unilaterally release hundreds of prisoners but did not mention the coalition's and its forces' failure to reciprocate and continue to hamper the implementation of the prisoner swap.
With the exception of the UN envoy's talk of what he called a "very recent and inevitably fragile gain," he reiterated the warning of the worsening humanitarian situation as a result of the war and the need to stop it quickly and support a political settlement.
Almasirah English