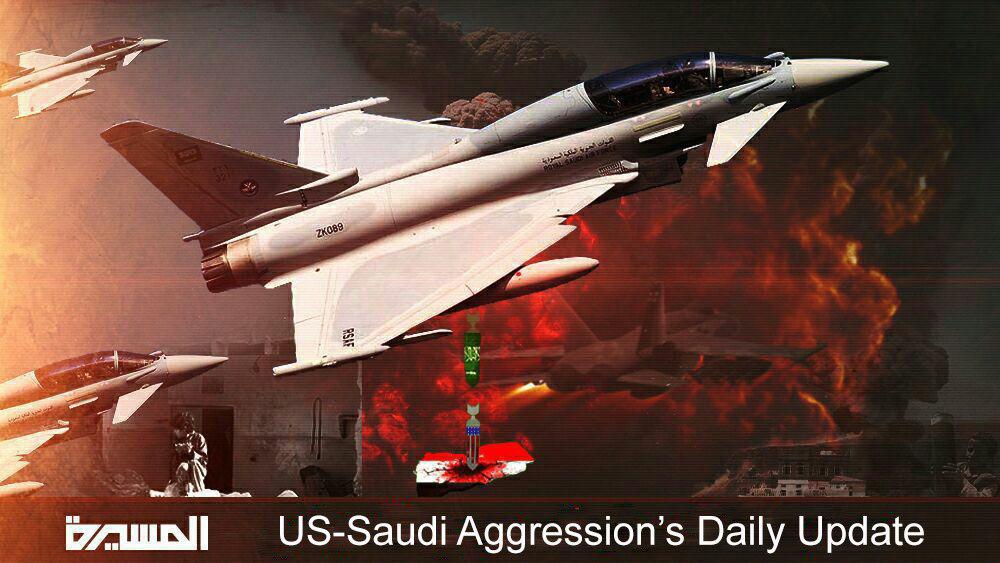 Saudi American War Crimes on Friday, October 19th, 2019: Record
YemenExtra
M.A.
The Saudi-led coalition and its mercenaries, on Friday, continued to launch raids and bomb a number of provinces, causing material damage to public and private property.
The Saudi mercenaries in Hodeidah continued to violate the Stockholm Agreement. In Hodeidah, US-Saudi mercenaries targeted Ad-durayhimi besieged city with artillery shells, burning the aid truck which entered the city on Thursday.
US-Saudi forces targeted civilians' houses in 50th St. with missiles. US-Saudi mercenaries targeted different areas of Al-Jah area with dozens of artillery shells.
In Sa'ada, the US-backed coalition launched 2 raids o Shida district, a raid on Razih district and 6 raids on Ketaf district. Saudi missiles and artillery shells targeted several areas of Razih district.
In Najran, the Saudi-led coalition launched 3 raids and 2 raids on Twaeleq mountain in Jizan.
In a similar context, Yemeni Armed Forces spokesman stated that the US-Saudi aggression launched more than 25 raids in the last 48 hours, most of them on Sa'ada and Hajjah.