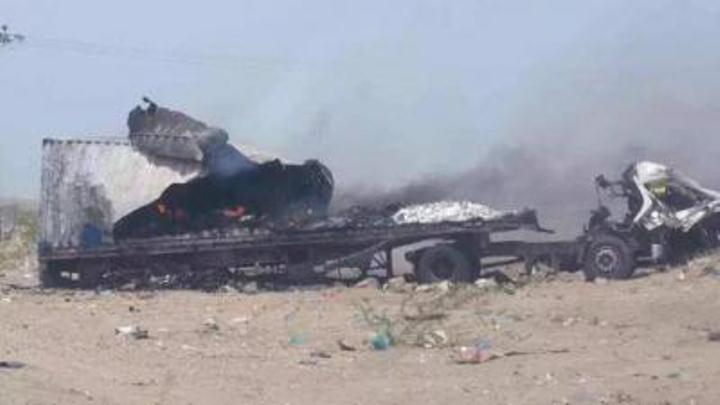 Saudi-Led Coalition Targets Humanitarian Shipment in Ad-Duraihmi
YemenExtra
M.A.
The artillery of the Saudi-led coalition in the West Coast Front, on Friday, targeted the shipment of humanitarian aid that entered the besieged city of Ad-Duraihmi in Hodeidah.
A local source in the besieged city revealed that the artillery shells of the aggression coalition have burned the shipment of humanitarian aid that entered the city on Thursday, causing great damage.
In the same context, coalition mercenaries targeted by a number of artillery shells houses of citizens in the city led to serious material damage.
Coalition mercenaries on the West Coast front prevented UN humanitarian tankers carrying flour, sugar, and medicines from entering the besieged city and shot it in the presence of WHO officials, the International Red Cross and UN delegates.
After efforts led by the National Organization for the Coordination of Humanitarian Affairs, the aggression mercenaries released some trucks, prevented medicines and some aid, and did not allow the entry of the doctor accompanying the campaign.
The concerned international organizations do nothing for the siege of the aggression of Ad-Duraihmi city for a year, ignoring the suffering of the citizens, some of whom were killed as a result of severe shortages of food and medicine.