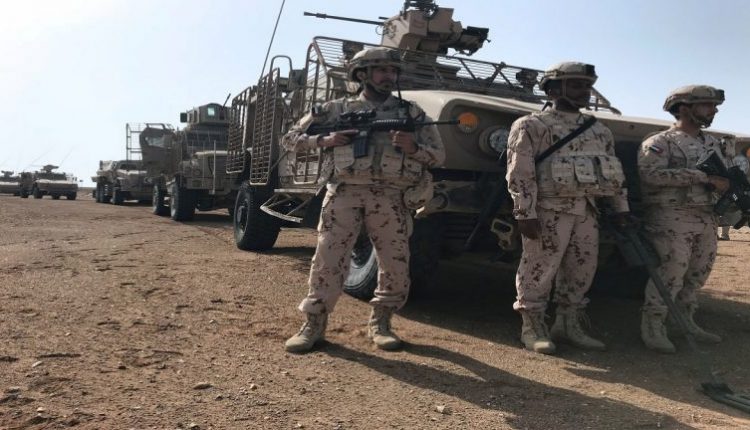 Saudi-Led Coalition Shares South Resources
YemenExtra
M.A.
Exchange of roles, This is reflected in the distribution and redeployment of the Saudi and Emirati occupation forces, in the occupied southern provinces, which may be part of agreements under the table between the two forces.
A few days ago, Aggression's media circulated news indicating the withdrawal of Emirati forces from the occupied Aden province and their stay at sea in Al-Zait port. Today, these methods re-highlight the arrival of Saudi forces in Aden under Saudi protection and the receipt of sites that were under the control of Abu Dhabi forces, including Aden International Airport.
Saudi Arabia has in the past week deployed more forces to replace Emirati troops at Aden airport and military bases in the city, two Yemeni officials told Reuters.
An official handover to a Saudi commander took place last week under which he would oversee security in the city and its suburbs, two other sources familiar with the matter said.
Scenario prepared in advance, within the framework of the occupation forces to share the wealth and key resources in the southern governorates, when the eye of the UAE on the port of Aden and the Free Zone, Mocha and Balhaf, the Saudi eye on the airports of Aden, Sayun, and Ghaidha.
The majority of the Yemeni people became fully aware that the excuse of the alliance to return what it called "legitimacy" is only a lie that the coalition countries have always invested in their favor and were a justification for the occupation and looting of the wealth of the south to this day. Are the people of the south aware that they are on the verge of collapse in front of this submission to the Saudi and Emirati occupation forces ?
Almasirah English