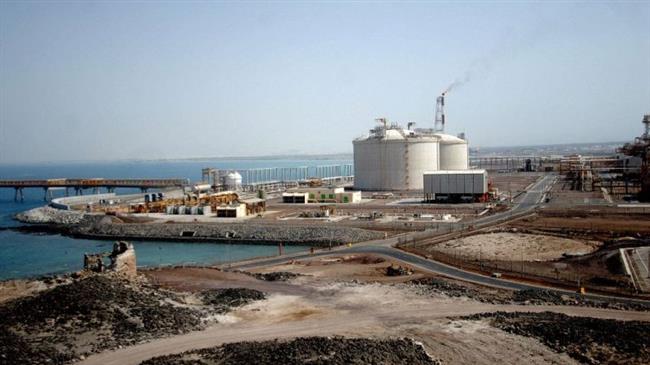 In Yemen, UAE Uses Gas Facility Run By French Company As Secret Prison
YemenExtra
M.A.
A region for gas extraction in Balhaf city, southern Yemen, where French Total Group operates in part of it, is used as a secret prison by UAE soldiers during the past two years, Three non-governmental organizations confirmed.
In a report the three organizations said that the site houses the elite militia, under UAE supervision.
The report added that the testimonies reported inhumane treatment and acts of torture suffered by the detainees in this prison and with the knowledge of the UAE forces.
The French daily Le Monde confirmed the information, saying the UAE is running a prison in a Yemeni gas facility run by the French group Total, based on testimonies from international human rights organizations.
Total contributes 39.6% to the gas liquefaction complex in the southern Balhaf region, estimated to cost around 4.3 billion euros, and is managed by Yemen's local liquefied natural gas company, Total.
Le Monde obtained identical testimonies from a former prisoner and the family of another detainee who confirmed that the prison had held detainees until the middle of this year.
The French newspaper says it has drawn information from testimonies collected by Amnesty International, as well as a group of UN experts on Yemen, as well as non-governmental organizations and Yemeni activists who confirmed the existence of the prison inside a military base set up by the UAE in the same place.
According to testimonies, the disappearances of people suspected of belonging to al-Qaeda or Islah were recorded, some of whom appear to have been victims of settling accounts and being arbitrarily arrested, and witnesses said they were severely tortured in prison.
The UAE set up a military base and a prison inside the gas complex in mid-2017.This station has been inoperative since the spring of 2015 after the outbreak of the war in Yemen.It covered 45% of the total revenues of the Yemeni state.
An Associated Press investigation has revealed the existence of a secret network of prisons in Yemen run by the UAE, where detainees are subjected to various types of torture.
The agency said it had documented and verified incidents of the disappearance of hundreds of people in these secret prisons after being arbitrarily detained as part of the prosecution of al Qaeda members.
According to information provided by the agency, these prisons were witnessing cases of brutal torture amounting to "grilling" the prisoner on fire.
Almasirah English