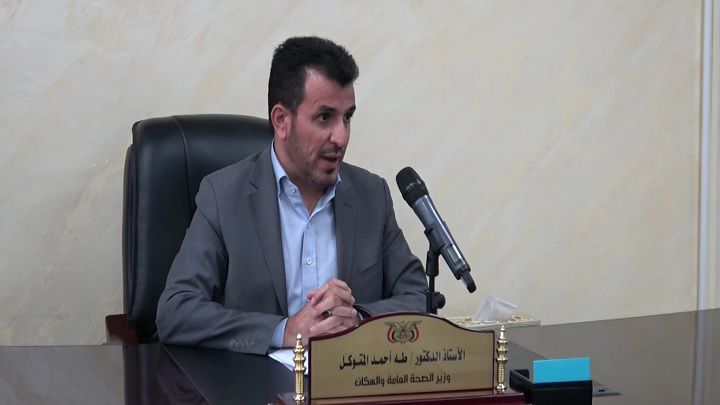 Health Minister: 100,000 Yemeni Children Die Annually Due to Aggression, Diseases, Epidemics
YemenExtra
M.A.
Minister of Public Health and Population, Dr. Taha Al-Mutawakel, confirmed that 100,000 children die every year due to aggression, diseases and epidemics, including malnutrition and lack of medicines to save them due to the blockade.
He noted that the Saudi-led war, the continuation of the siege and the bombardment of infrastructure have killed childhood in Yemen by depriving them of health and life necessities.
Dr. Al-Mutawakel explained that the repercussions of the aggression on the health sector were not limited to direct targeting of health facilities, but also indirect targeting by preventing the entry of medicines and medical supplies related to childhood diseases.
He pointed to the crimes of the US-backed aggression against childhood in Yemen for children and women constitute the first target of bombs in the capital Sana'a, where 14 children and six women were killed. Other massacres targeted women and children, including the crime of Dahyan Sa'ada, in which 60 children were killed on a school bus.
He stressed that five years have passed, and childhood in Yemen is suffering under the unjust aggression, causing Yemeni children permanent disabilities, famine, diseases, epidemics and insecurity.