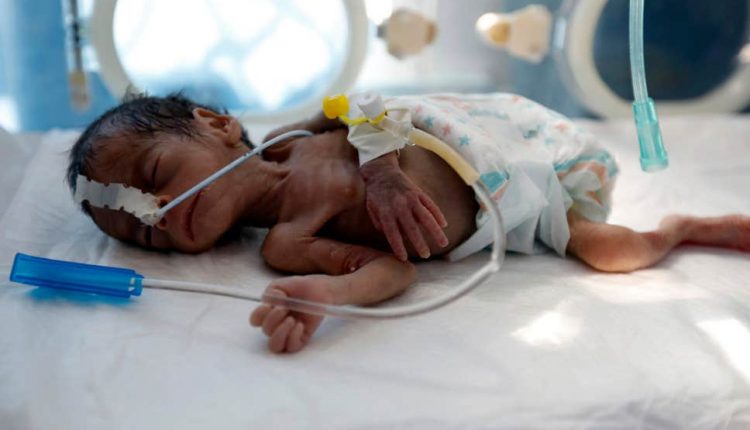 The Independent: Yemen's Children Will Suffer from Hunger for 20 Years
YemenExtra
M.A.
Britain's Independent newspaper reported on Tuesday in a report on the situation of children in Yemen and the effects of the war on them. Even if the war in Yemen ends, it will take two decades for the children of the poor country to reach the level of malnutrition they suffer during the war, according to a report by a charity.
The 20-page report stated that Yemen is now home to the largest number of food insecure people in the world," with 80% of the population facing starvation and most children.
The Yemeni director of the Iranian Red Crescent Society, Frank McManus, said in an interview from the capital Sana'a that every Yemeni child was robbed of the opportunities that he would have had. Malnutrition is not something you can recover from and this will affect how you develop.
The report pointed to the devastating impact of Saudi airstrikes on civilians as well as the blockade on populated areas, and humanitarian aid from international organizations is the only lifeline for the country suffering from economic collapse due to the war.
The report cited two cases of left-handed girls and two daughters, who showed severe malnutrition when they were less than a year old.
Almasirah English