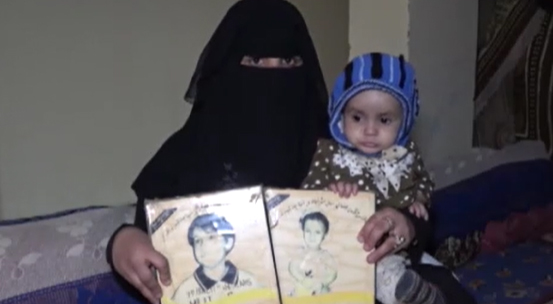 On International Women's Day: Most Horrific Massacres, Kidnappings of Yemeni Women
YemenExtra
Reports of organizations concerned with women's and children's rights have documented a high number of violations against Yemeni women due to UAE-Saudi aggression.
Reports confirmed that 30% of the deaths are women, resulting from the closure of Sana'a International Airport. In addition to displacement, the loss of breadwinners and the psychological and physical effects that have a direct and indirect impact on Yemeni women resulting from the airstrikes and shelling of the aggressive aircraft.
Human suffering suffered by Yemeni women over five years is a result of Saudi aggression and blockade. Statistics indicate more than 5080 woman martyrs and wounded, according to the Intisaf Organization for Women and Children Rights.
The organization's fifth report presented that one million and 100 thousand pregnant and breastfeeding women suffer from malnutrition.
The suffering of Yemeni women was not limited to bombing, destruction, displacement, and lack of treatment, information confirms the kidnapping of 685 women and 132 cases of rape in areas under the control of the occupation forces of the US-Saudi Aggression, which violates of the rights of women and a waste of their dignity in implementation of the aggression plans to demolish society by targeting Yemeni women.
Almasirah English