 Yemeni Officials Bless The Response Of The Resistance In Lebanon To The Recent Zionist Attacks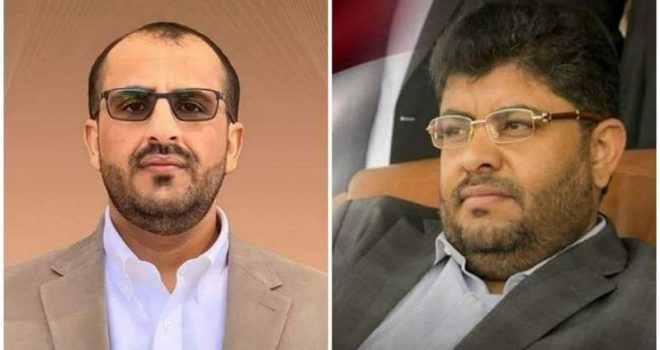 ON Friday, Muhammad Ali al-Houthi, a member of the Supreme Political Council, blessed Hezbollah for its response to the recent Zionist attacks.
Al-Houthi said in a tweet , On Friday: "We congratulate the heroic Hezbollah and its striving leadership, the process of responding to the Israeli enemy, which was the result of continuous readiness, and what the fruits of readiness represent in terms of real deterrence, hitting the enemy's psychology and its field and military reality, and exposing its plans."
He added that it is the active war with its attendant vigilance and keeping pace.
For his part, the head of the national delegation, Muhammad Abd al-Salam, congratulated the Islamic resistance in Lebanon for the bombing with dozens of missiles that targeted the Zionist enemy's positions in the Shebaa Farms in response to its recent attacks.
He said in a tweet : The Islamic Resistance, with its legitimate and studied response, confirms, in practice and fiery, that any aggression will be reacted , and the enemy will not exceed the equations enshrined in the 2006 victory.