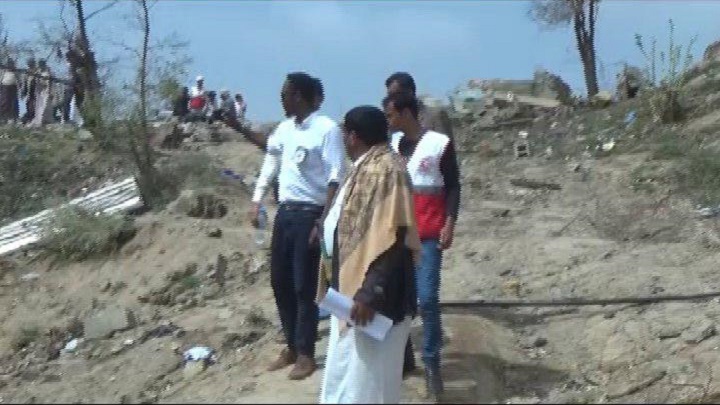 A Red Cross Team Visits Hajjah's Crime Scene in Yemen
YemenExtra
M.A.
A team of the International Committee of the Red Cross (ICRC) visited on Monday the site of the latest massacre in the region of Haran based in Alah Al-Yemen District, Hajjah Province.
The International Red Cross mission examined the location of the crime and was aware of the size of the human and material losses caused by the bombardment of the Saudi-led coalition, where the people of the region explained in detail about the heinous massacre that left nearly 60 killed and wounded civilians.
It should be noted that the local authority in the District accompanied the ICRC in addition to another delegation of rights.