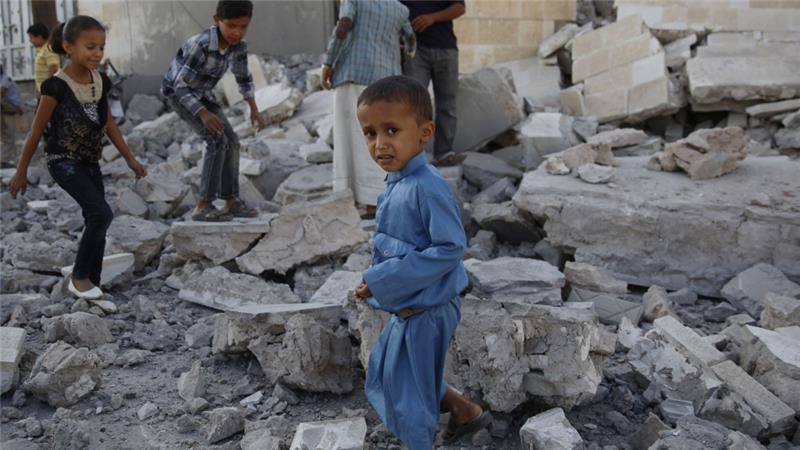 Monitored Saudi War Crimes in Yemen on November 13th
YemenExtra
M.A.
The Saudi-led coalition continues conducting its raids on various Yemeni provinces, leading to considerable material losses.
In Saada, northern Yemen, two citizens were wounded Monday by rocket and artillery bombardment that targeted Al-Sheikh region based in Manbah Border District.
The coalition also launched two raids on the area of Al-Fara and another on Al-Ab Jubarah Valley, which hit a civilian's car in Kataf District.
The warplanes also launched a raid on Zahir District and a raid on the area of Mandaba in Baqim District.
In Taiz, central Yemen, the coalition fighter jets raided northern of the camp Khalid, while an additional airstrike rocked Karish based in Lahj Province.
In Hajjah Province, at least 6 raids struck the districts of Haradh and Medi.
In Saudi bordering Najran Province, where confrontations between the Yemeni Joint Army and the Saudi forces take place, the coalition launched five raids on Al-Shorfa position, while an extra raid hit the village of Al-Khal in Jizan, and another raid struck the city of Raboua in Asir.
Read More: 
The Guardian: Yemen's Children Are Hungry Due to Saudis Preventing Aid Entry