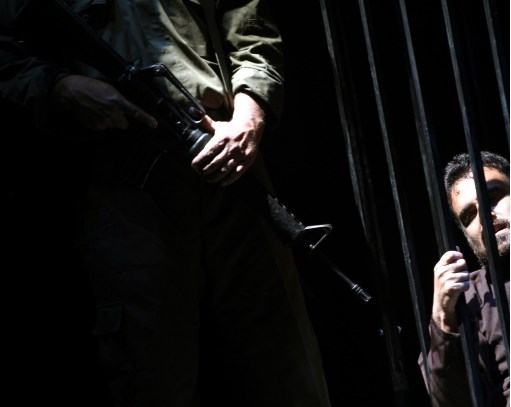 Israel sentences 3 Palestinians to life in prison for 2016 shooting attack
YemenExtra
Y.A
The Israeli central court of Tel Aviv issued four life sentences with an additional 60 years of prison, and a 2,572,000 shekel ($734,563) fine against three Palestinians accused of carrying out a deadly shooting attack in Tel Aviv in June 2016 that left four Israelis dead and several others injured.
Lawyer of the Palestinian Prisoner's Society (PPS) Khalid Mahajna said in a statement that Khalid Muhammad Makhamreh, 22, Muhammad Ahmad Makhamreh, 22, and
Younis Ayesh Zein,
23, were sentenced on four murder charges and 41 attempted murders.
Khalid and Muhammad, who are cousins from the southern West Bank Hebron-area town of Yatta, carried out the attack at the bust Sarona Market in Tel Aviv last summer. Zein, meanwhile, was arrested for helping to plan the attack.
According to the PPS statement, one of the Israeli judges decided to rule Zain innocent of the murders and murder attempts as he "did not actually and directly take part in the attack." However, the majority of the judges decided to hand him the same sentence as the Makhamreh's.
Mahajna said that he would be presenting an appeal to the court for Zein, based on the ruling of the one judge who declared him innocent.
Several small-scale shooting, stabbing, and car ramming attacks have been carried out by Palestinians over the past two years, typically against armed Israeli soldiers.
While Israeli authorities have claimed that Palestinian "incitement" has been the main driver behind the attacks, Palestinians have instead pointed chiefly to the nearly half century Israeli military occupation of the West Bank, including East Jerusalem, as the central catalyst for the unrest that began in October 2015.
Since then, hundreds of Palestinians have been killed, injured, or imprison over real and alleged attacks.
Meanwhile, prisoners rights group Addameer recorded 6,198 Palestinians were detained by Israel as of October.
Source: Website