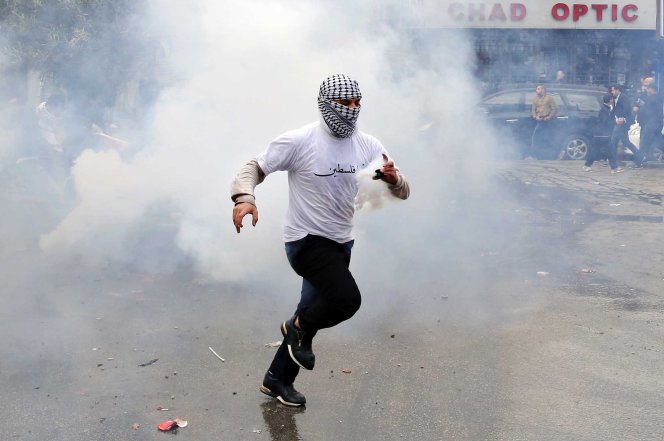 Fierce bouts erupt in front of US Embassy in Beirut
YemenExtra
M.A.
 A huge group of Lebanese and Palestinian demonstrators came out to the streets of Beirut, Sunday, to protest U.S. President Donald Trump's decision to recognize Jerusalem as the capital of Israel.
The demonstration took place in front of the U.S. Embassy of Beirut, a local source reported.
During the demonstrations, violent clashes broke-out in front of the embassy, as protesters tried to break into the secured building.
No casualties have been reported thus far; however, the situation seems to maintain its tensity.