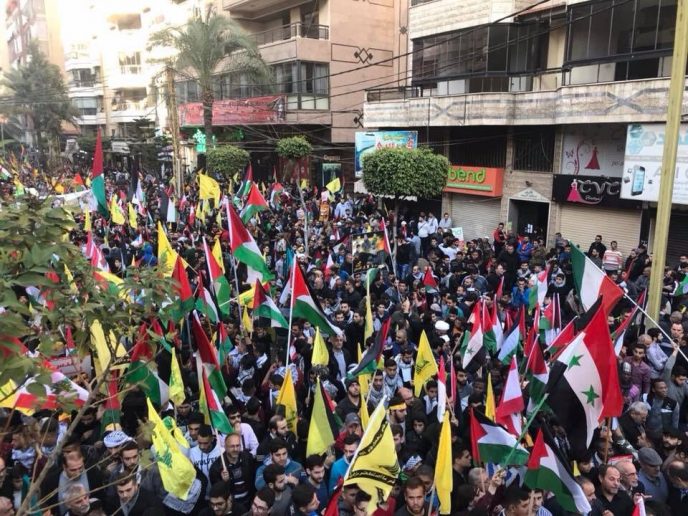 Tens of thousands of Lebanese people protest Trump's Quds decision in Beirut
YemenExtra
M.A.
A huge demonstration took place in southern Beirut this afternoon after Hezbollah called for the people of Lebanon to protest Donald Trump's decision to recognize Al-Quds Jerusalem as the capital of Israel.
The protesters were demanding the U.S. regime to reverse their decision.
During the demonstration, Hezbollah's Secretary General Sayyed Hassan Nasrallah gave a speech to the tens of thousands of protesters.
Sayyed Nasrallah told the crowd via a live broadcast that Al-Quds will never belong to invaders and will be freed by the Palestinian people.
This large demonstration occurs just 24 hours following Lebanese and Palestinian protesters clashed with police outside of the U.S. Embassy of Beirut.