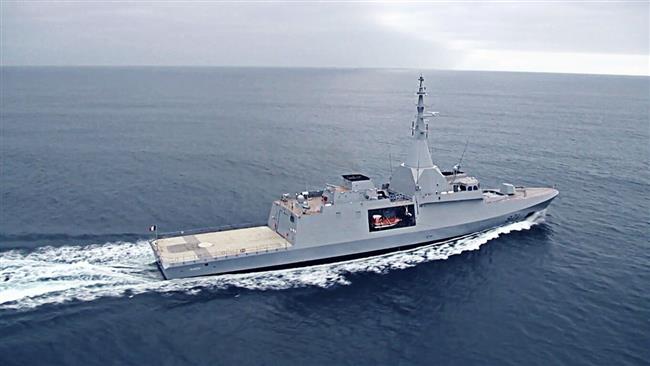 Macron asks Saudi king to lift Yemen blockade: Report
YemenExtra
Y.A
French President Emanuel Macron has reportedly asked King Salman of Saudi Arabia to remove a long-running blockade on Yemen and let humanitarian aid through, as millions of Yemeni civilians struggle with the humanitarian crisis caused by an ongoing Saudi military invasion.
The Saudi-led war, which began in March 2015, was one of the main issues Macron discussed with the Saudi monarch over the phone on Wednesday, an Elysee source told Reuters.
The president expressed his strong concerns about the humanitarian catastrophe in Yemen and called on the Saudi king to lift completely the blockade to allow humanitarian aid and commercial goods to enter Yemen," the source said.
The constant bombing by Saudi Arabia and its regional allies, including the United Arab Emirates, has destroyed much of Yemen's infrastructure, leaving it grappling with what the UN calls "the worst humanitarian crisis on the planet."
The military campaign has killed at least 13,600 people while an ensuing cholera outbreak has killed more than 2,000 others. According to the UN, the war has put seven million Yemenis on the verge of starvation.
Despite international outcry, Riyadh has imposed a tight blockade on all major Yemeni air, land and sea ports since early November.
Human rights and charity groups have warned that the blockade is rapidly deteriorating life conditions in Yemen by contributing to a severe shortage of food and medical supplies.
Mark Lowcock, the UN undersecretary-general for humanitarian affairs, has warned that "the largest famine the world has seen for many decades, with millions of victims," awaits Yemen, unless the Saudi-led coalition ends the blockade.
French double-standards
Macron's alleged call on King Salman raises questions about Paris' double-standard policy on the war, as French weapons manufacturers keep supplying Saudi Arabia and its allies with more weapons.
According to the Control Arms Coalition, France, the world's fourth weapons exporter, authorized arms licenses worth $18 billion to Saudi Arabia in 2015, nearly two times more than the United States ($5.9 billion) and Britain ($4 billion) combined.
In late November, the European Parliament overwhelmingly voted in favor of a non-binding resolution that urged the bloc to slap an arms embargo on Saudi Arabia.
Source: Website