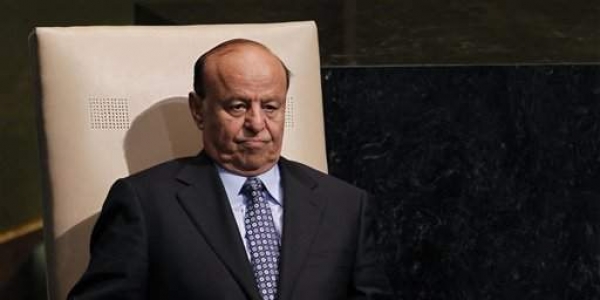 Yemen's fugitive ex-president Hadi to head to US for 'treatment'
YemenExtra
M.A.
Yemen's fugitive ex-president Abd Rabbuh Mansur Hadi is to be transferred to the United States shortly to receive "medical treatment."
Preparations are taking place to transfer Hadi to the US tonight, a Yemen source told Reuters on Sunday.
Two Yemeni officials spoke to Reuters that Hadi would stay in the United States until the United Nations General Assembly meeting at the end of September.
Hadi has been in exile in Saudi Arabia since 2015. Before fleeing to the kingdom, he and his government had resigned as the impoverished country was in the grip of political turmoil.
Yemen's Houthi Ansarullah movement took state matters under their control after the mass resignation and Hadi's escape threw the country into a state of uncertainty.
He has invariably proven a sturdy Saudi ally, prompting criticism that his closeness to Riyadh made the country vulnerable to interference in its internal affairs.
Thousands have died during the offensives, and the country has been pushed into becoming the world's worst humanitarian catastrophe. A cholera outbreak, resulting from the collapse of Yemen's health infrastructure, has also claimed more than 2,000 lives.